Mish Releases a Stylish & Symbolic New Jewelry Collection
Why Knot? Debuts in Mish's New Palm Beach Flagship Boutique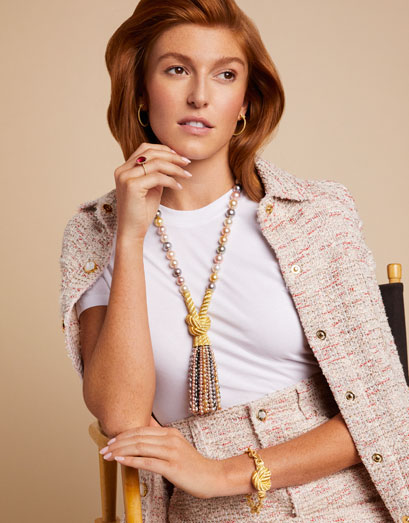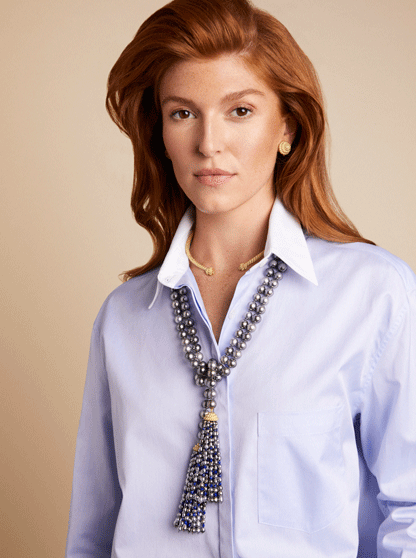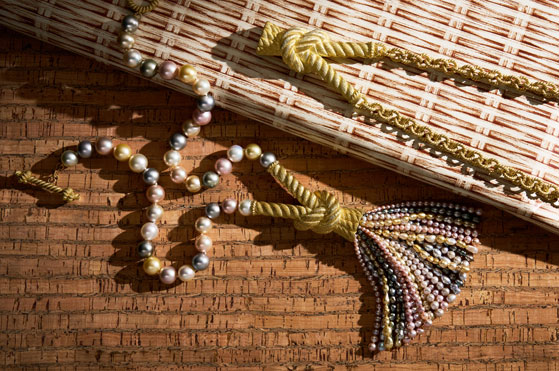 Celebrated jewelry designer Mish Tworkowski unveiled Why Knot? – an expansive new collection that reimagines knotted ropes in stylish, playful, and luxurious ways – and celebrates the opening of his new Palm Beach flagship boutique.
This extraordinary new collection marks Mish's first extensive series of high jewelry designs in more than three years, and an exciting new chapter in his storied 30-year career.
Like many of Mish's signature designs this collection began with a walk on a beach, this time in Mustique, where he discovered a sea-beaten knotted rope that had washed up on the sand. Fascinated by the simple yet symbolic knot—which can represent love, marriage, and commitment—Mish spent countless hours exploring ways to transform the utilitarian cord into elegant and luxurious jewelry. Working with his team of New York-based goldsmiths, Mish recreated the twirling patterns of the knot in 18k gold and paired them with colorful exceptional gemstones and juicy pearls to produce his newest signature jewelry story.
"I've been working on this collection for a few years,"
explains Mish, who collaborated closely with artisan goldsmiths to create the tactile, richly textured gold pieces. "This collection reflects an Americana spirit with easy-going yet luxurious jewelry that women can wear day into evening and make it their signature piece."
The elegant Why Knot? designs range from statement-making jewels to everyday classic layering pieces – bracelets, hoops and stacking rings –that mix and match so clients can express their individuality.
In a nod to Mish's love of the sea, he assembled a collection of dreamy blue stones for the collection which echo Palm Beach's mesmerizing sea and sky. Stand-out designs include a versatile and luxurious 60-inch strand of rare faceted deep blue lapis lazuli beads punctuated with gray keshi pearls and finished with gold tassels endcaps. A beautiful sky-blue larimar stone, which is coveted for its healing properties, hangs from an elegant gold rope torque choker. A statement-making chunky gold twisted rope is the centerpiece of a stunning South Sea pearl necklace with a generous tassel made of hundreds of gray and pink Tahitian and freshwater pearls. Like the sun glistening on the water, a large 70-carat rock crystal suspended on a gold rope choker radiates light and energy.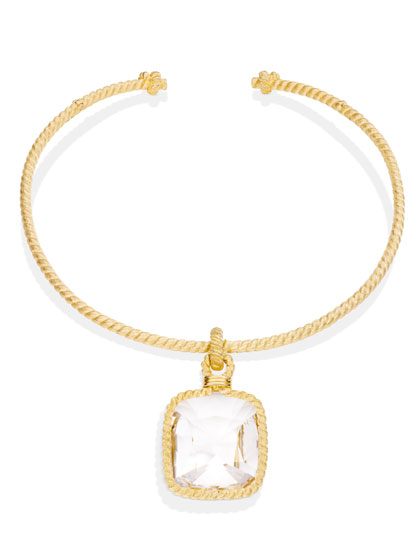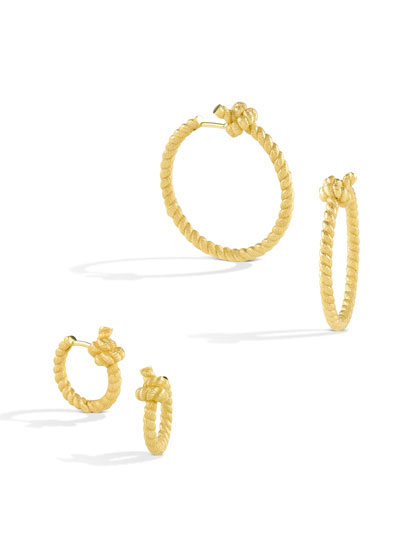 The versatility of Why Knot? applies to everyone: Hers and his rope bracelets come in sizes that range from delicate to chunky, and many of the new designs are genderless.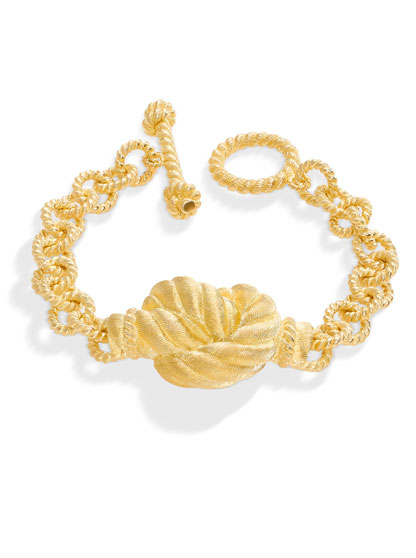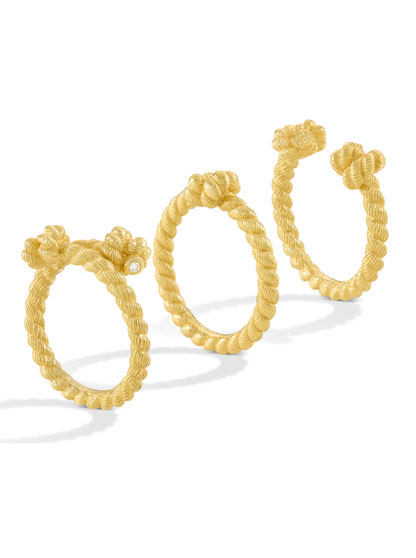 Why Knot? is latest addition to Mish's iconic oeuvre, and one that recalls Palm Beach's beautiful beaches, endless blue seas, and sun-filled days.
Like the knot, it's an endless story.