Diamonds in the Dark
Meet the black diamond; the cooler sister of the diamond family.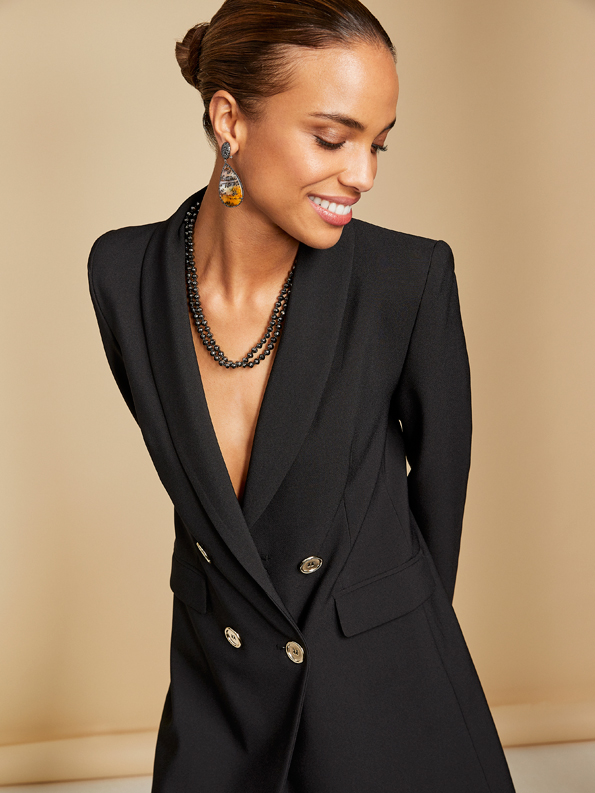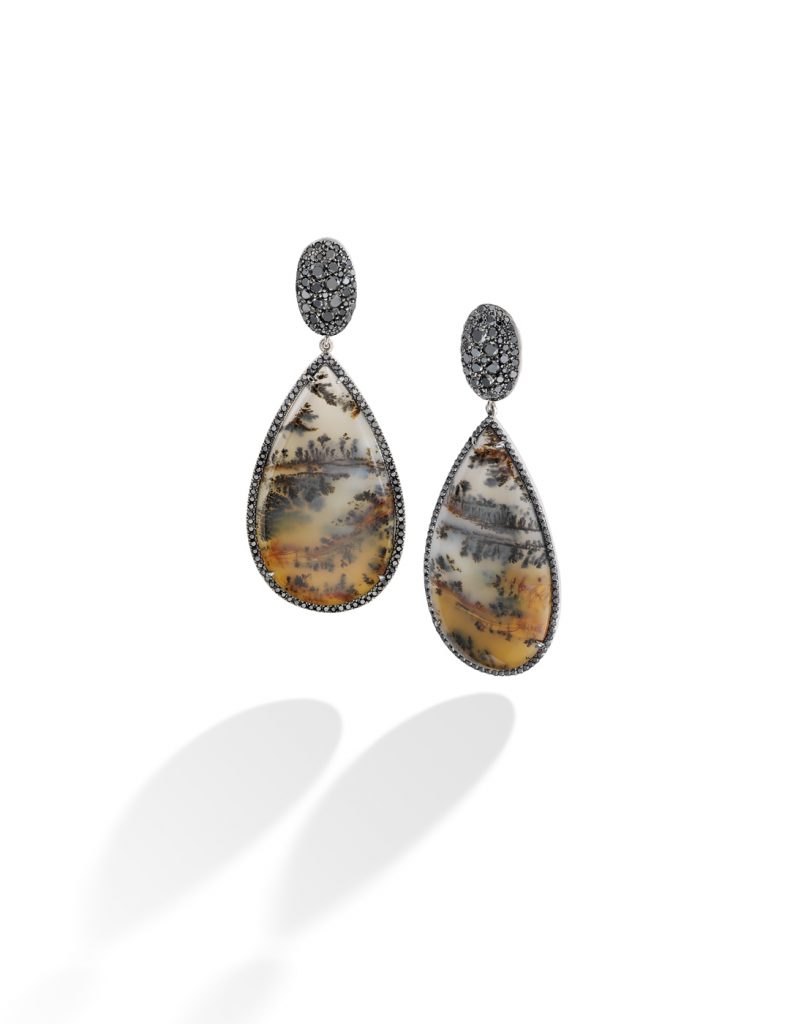 There is a universally acknowledged truth that the color black is the biggest fail safe in the world of fashion — a rich tale coming from Mish, who owns nothing but color! It's a blanket color theory that rarely expands to the world of jewelry, but it should. There's glossy onyx or the man-made dark tones of enamel and ceramic, but it's the black diamond that when used in the right way, picks up light with the same fortitude as it's lighter-hued siblings and gives a look of confidence to its wearer.
Mish first started using black diamonds when collaborating with the Aspen Art Museum a few years ago.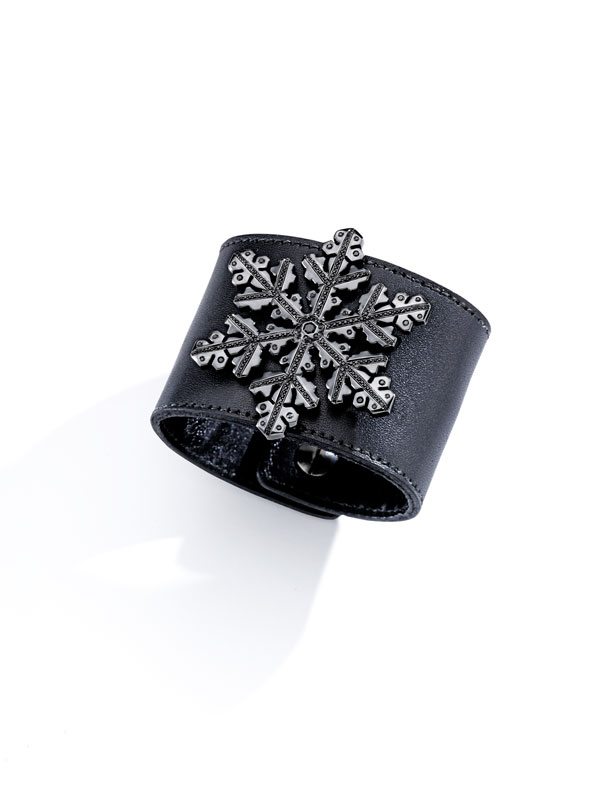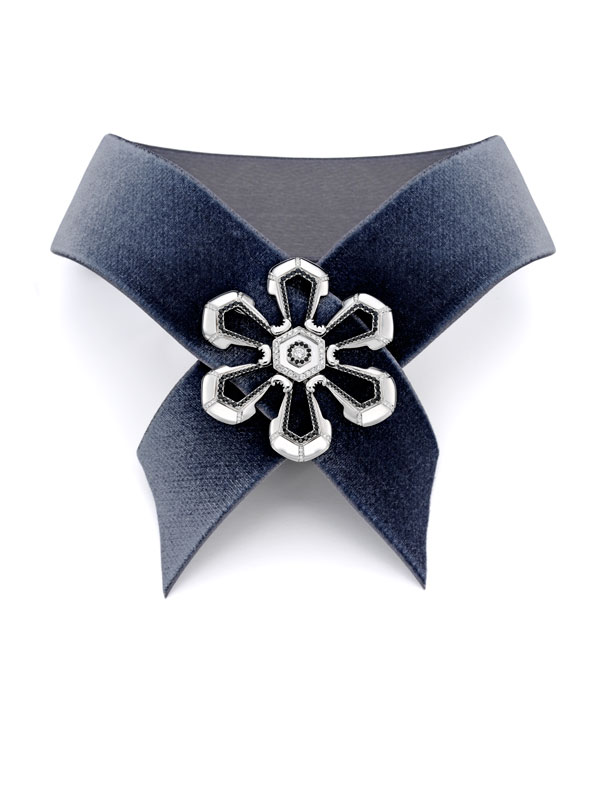 He wanted to create snowflakes that looked different from the icy, white variety but still had the same level of sparkle and shine with a bit of an edge. Versions of these black diamond snowflakes are part of the collection to this day and sit perfect atop leather cuffs or velvet ribbon chokers.
Black diamonds are found in the same mines as white or colored diamonds and harness the same properties as traditional diamonds. Consistent with the entire diamond family, the stones are versatile and reflect light as fervently.
Typical of Mish, he uses black diamonds in unique ways.  His pairing of black diamonds with pearls form a perfect and natural balance. In his pavé dome earclips in black diamonds with detachable pearl drops, the black diamonds are the ying to the pearls' yang. Both graceful and unexpected. The long black diamond bead sautoir necklace designed with elegant, dancing tassels are just as impactful with a t-shirt and jeans, as draped down the back with a open-back dress.
There is no scenario where the black diamond doesn't feel comfortable…from day to night!