Why Knot? Turquoise Collar
Turquoise and 18k yellow gold. Seven strands of the most stunning turquoise beads from the renowned Sleeping Beauty mine are perfectly fitted for a chic collar effect. The striking beads are separated by three gold Why Knot? 'rope stanchions' which are placed equidistant around the collar. The necklace is finished with an elegant adjustable rope hook & ball-chain closure which features a chain of beautifully detailed alternating 'knots' that elegantly drape down the back. 
Turquoise beads are approximately 6mm round.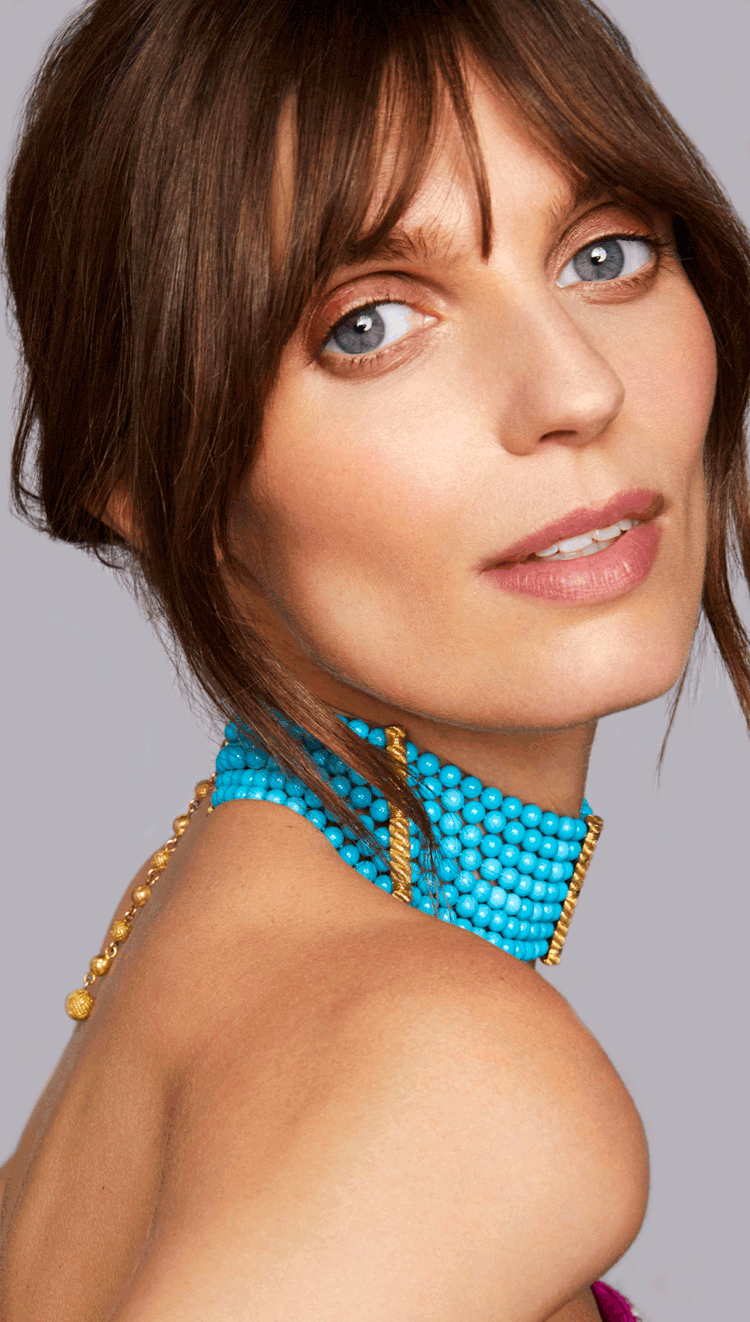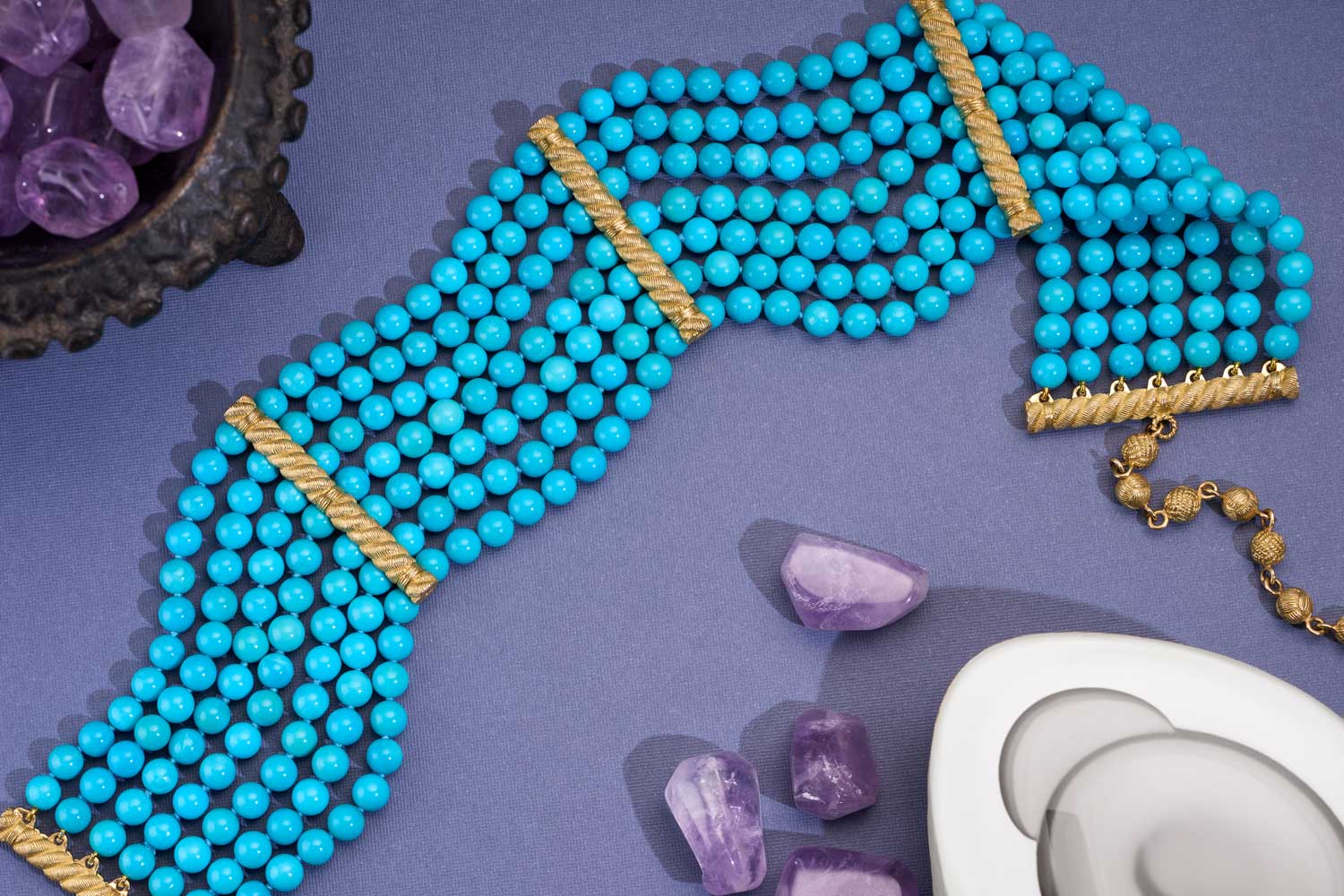 Our stunning new Why Knot Collar combines exceptional Sleeping Beauty turquoise with incredible gold work that mimics that texture of rope so beautifully!