Why Knot? Rope Neckwire & Turquoise Pendant
18k yellow gold, turquoise & brown diamond. Mish's wonderfully detailed 'rope' neck collar is beautifully-engineered and features two hinged 'arms' each set with a simple gold knot at its end. The collar is paired with a spectacular detachable pendant of a delicate spiral of gold 'rope' highlighting a center brown diamond suspending a large, beautiful pear-shaped natural turquoise drop from the Sleeping Beauty mine. The wonderful stone is surrounded with intricately set brown diamond pavé. Gold-work with satin finish and polished highlights. May be commissioned in alternate stones, sizes and shapes.
We are always delighted to hear from you.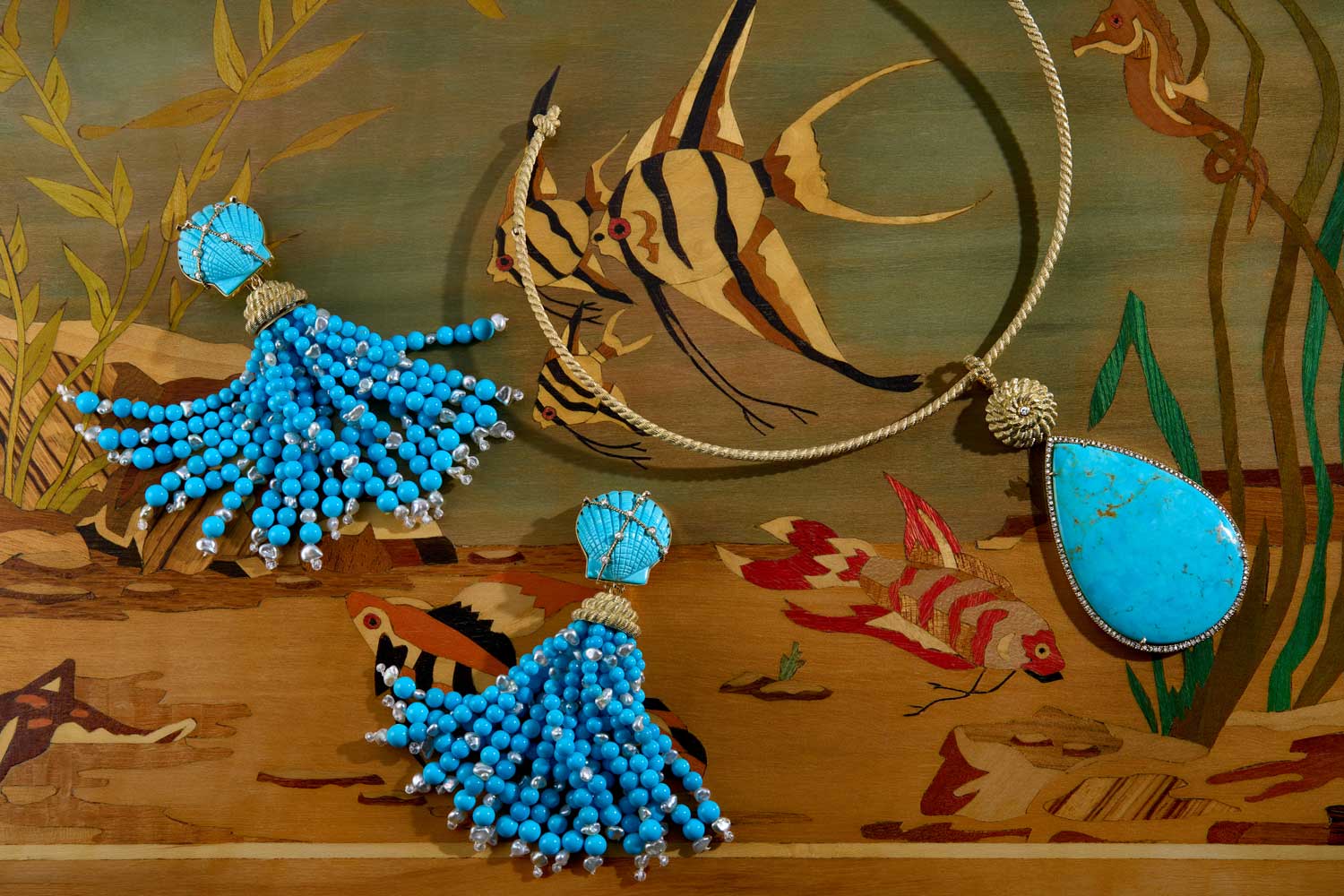 This special necklace is boldly chic!