Why Knot? Pearl Tassel Necklace
Pearl & 18k yellow gold. The most spectacular necklace of white & gold South Sea, Tahitian and pink freshwater cultured round pearls suspending an incredible all-gold rope knot which continues in a sumptuous tassel of multi-color and mixed-shape South Sea and Tahitian keshi and freshwater pearls. Finished with Mish's signature 'rope' ring & toggle closure. Satin finish with polished highlights.
Overall length including tassel, approximately 34″ or 86.36mm
We are always delighted to hear from you.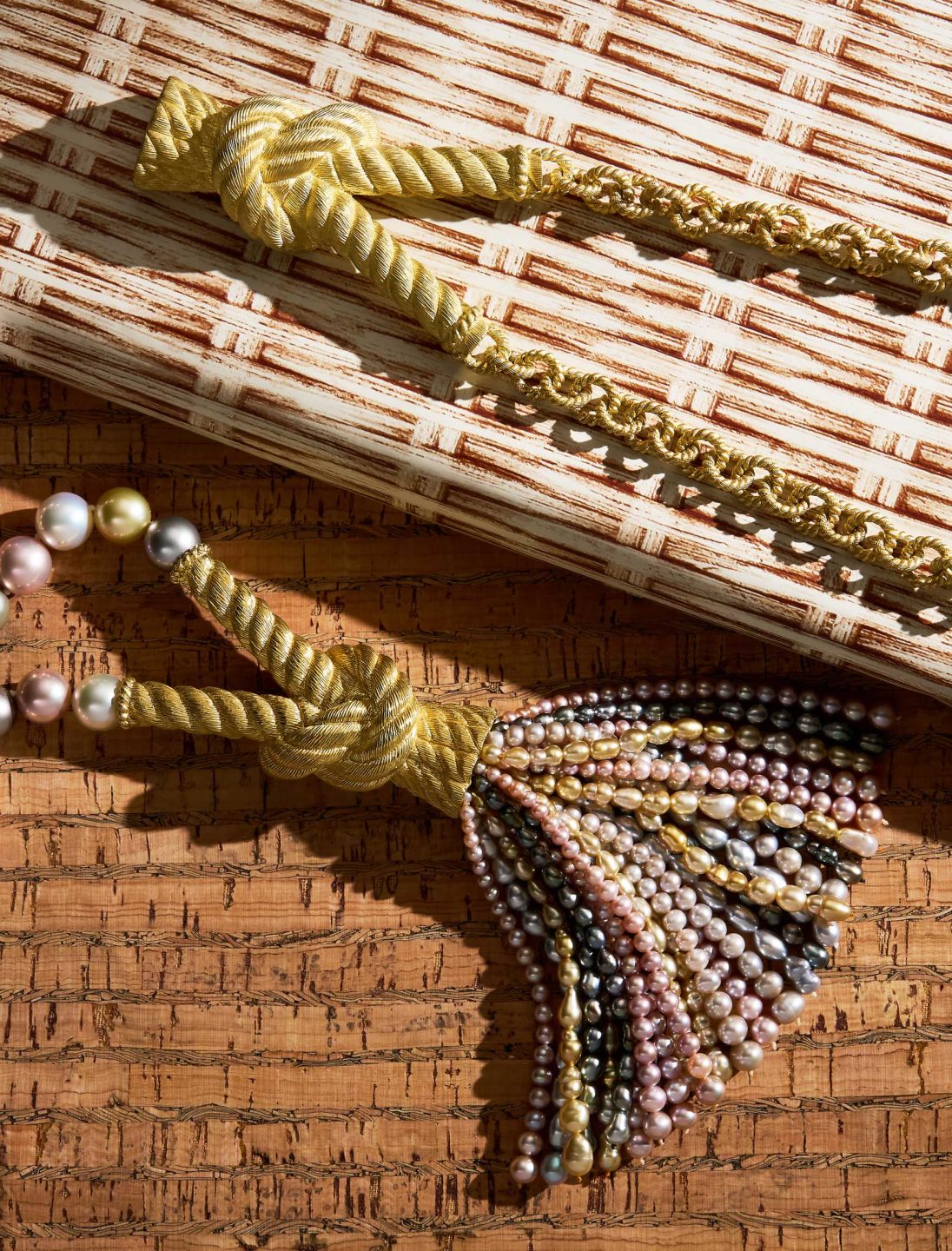 Why Knot? is an expansive new group that reimagines knotted ropes in stylish, playful, and luxurious ways. This amazing necklace is the highlight of the collection and will certainly become one of Mish's iconic pieces.