Why Knot? Hoop Earrings in Small Size
18k yellow gold. Our smallest sized hoop is incredibly chic and executed with a beautiful all-over rope texture ending in a rope knot at the ear. The earrings are hinged with a simple snap post closure. Satin finish with polished highlights. Can be made in 18k rose or white gold.
Approximate diameter 15.5mm or 0.61″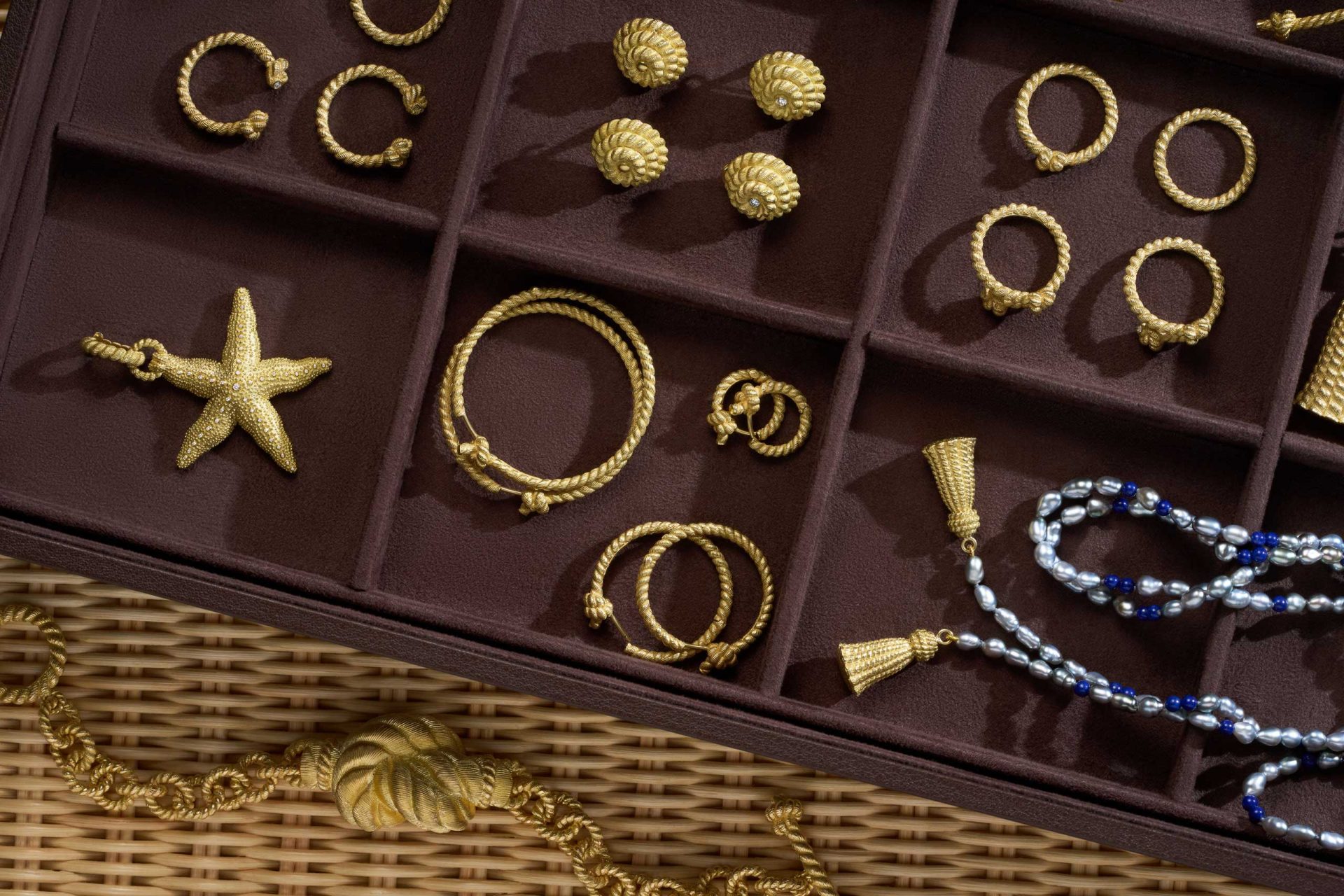 This collection reflects an Americana spirit with easy-going yet luxurious jewelry that women can wear day into evening and make it their signature piece.