Twig Neckwire
18k yellow gold and diamond. Mish's beautifully detailed 'twig' neck collar with delicate diamond pavé. The necklace is well-engineered and features two hinged 'arms' each set with a single diamond at its end. Gold-work with satin finish and polished highlights.
A custom pendant may be commissioned in a variety of stones, sizes and shapes.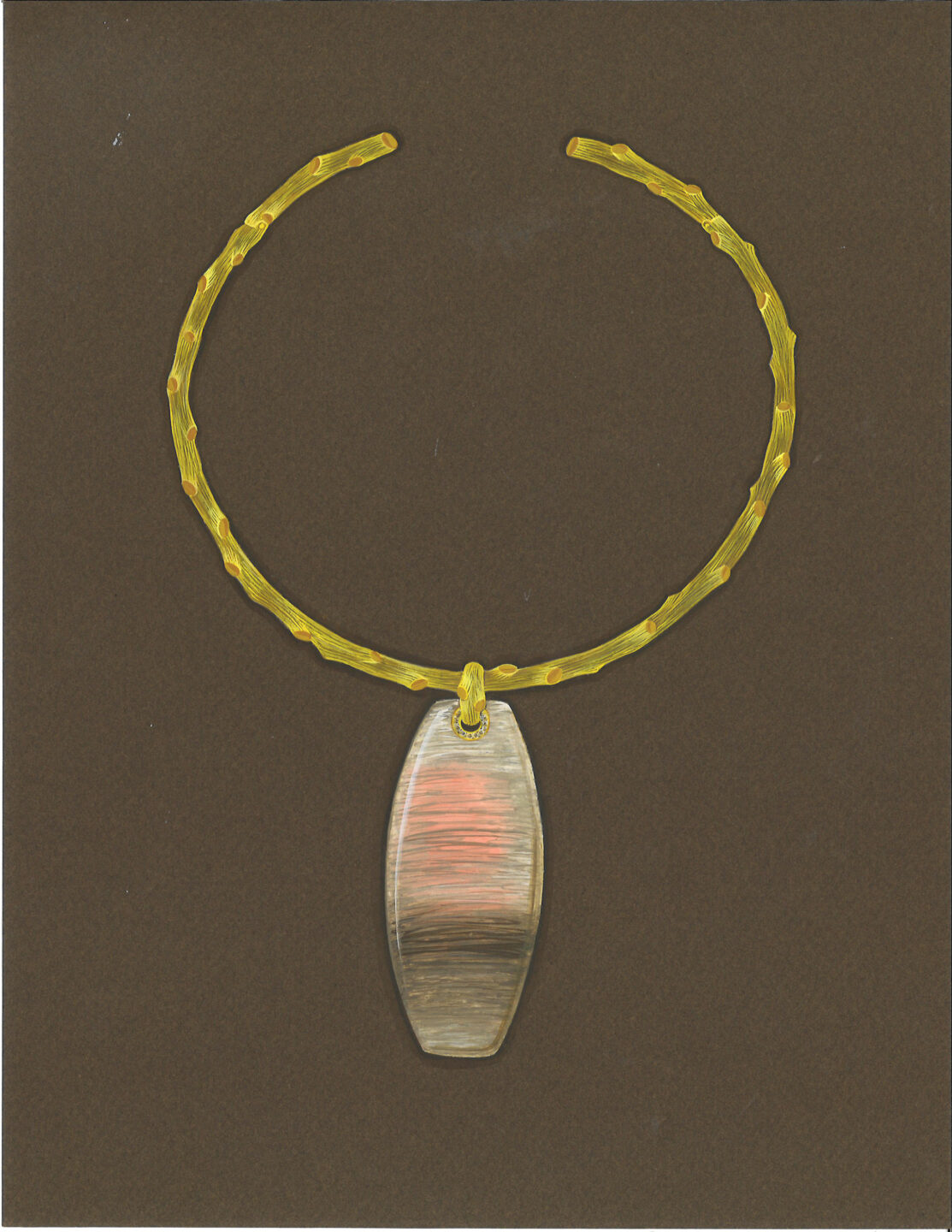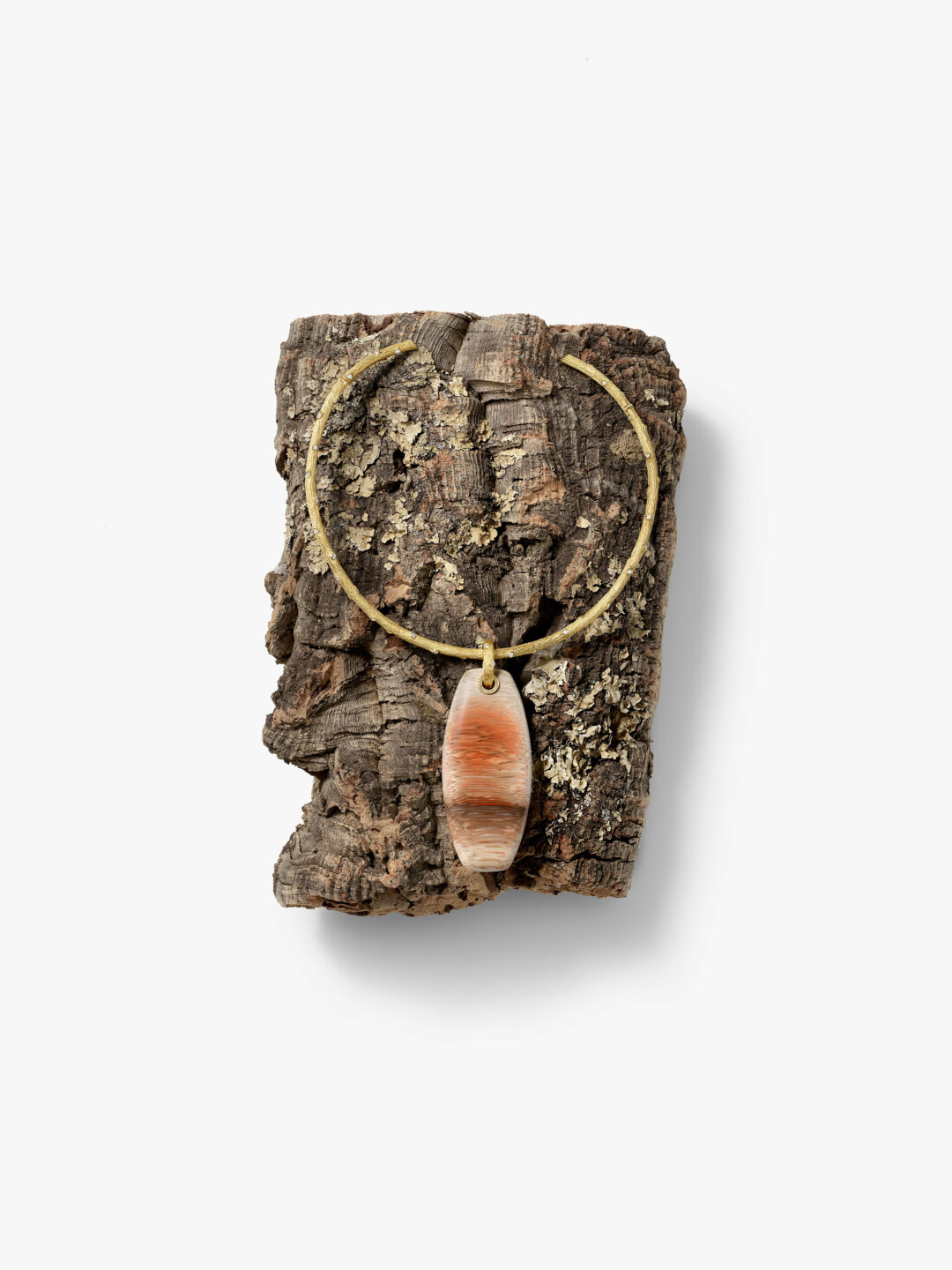 Mish designed the Wood Nymph Collection inspired by his fascination with tree bark gathered in his Millbrook woods. He finds great pleasure in searching for the most beautiful specimen to base his designs. Mish also continually explores surface and texture in his work. Mish's neckwire is super cool on it's own as a unique gold necklace. Adding a great pendant makes it your own personal expression.