Sea Star Earclips
18k yellow gold & diamond. Delightfully large-scale 'Sea Star' earclips with the most intricate texture and detailing. The truly extraordinary earclips are set with a perfectly graduated row of diamond pavé on each of the star's five 'arms' and a larger diamond at it's center. The reverse of the earclips feature an exquisitely detailed, realistic underside of a sea star, with the most delicate and fine gold work. Satin finish with polished highlights. Post may be added in the future if desired.
Earring height approximately 1.53″and width approximately 1.59″. Diamond weight approximately 0.34 ct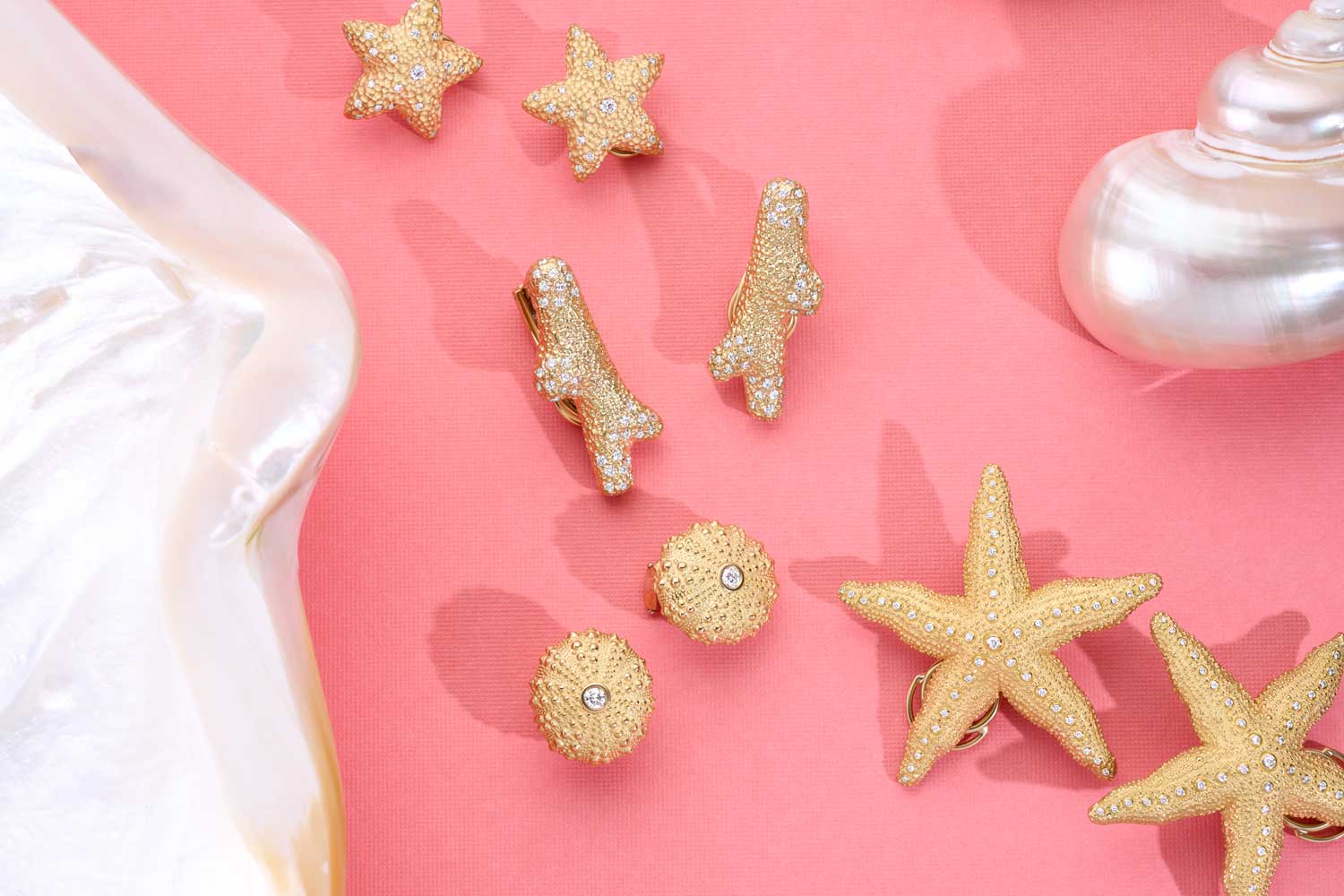 Large scale and beautifully detailed Sea Stars with flawless diamond pavé. These stunning earrings perfectly exemplify Mish's deep love and appreciation for sea life and the inspiration he draws from the natural world, paired with the amazing craftsmanship that goes into every step to arrive at a truly stunning and iconic design.