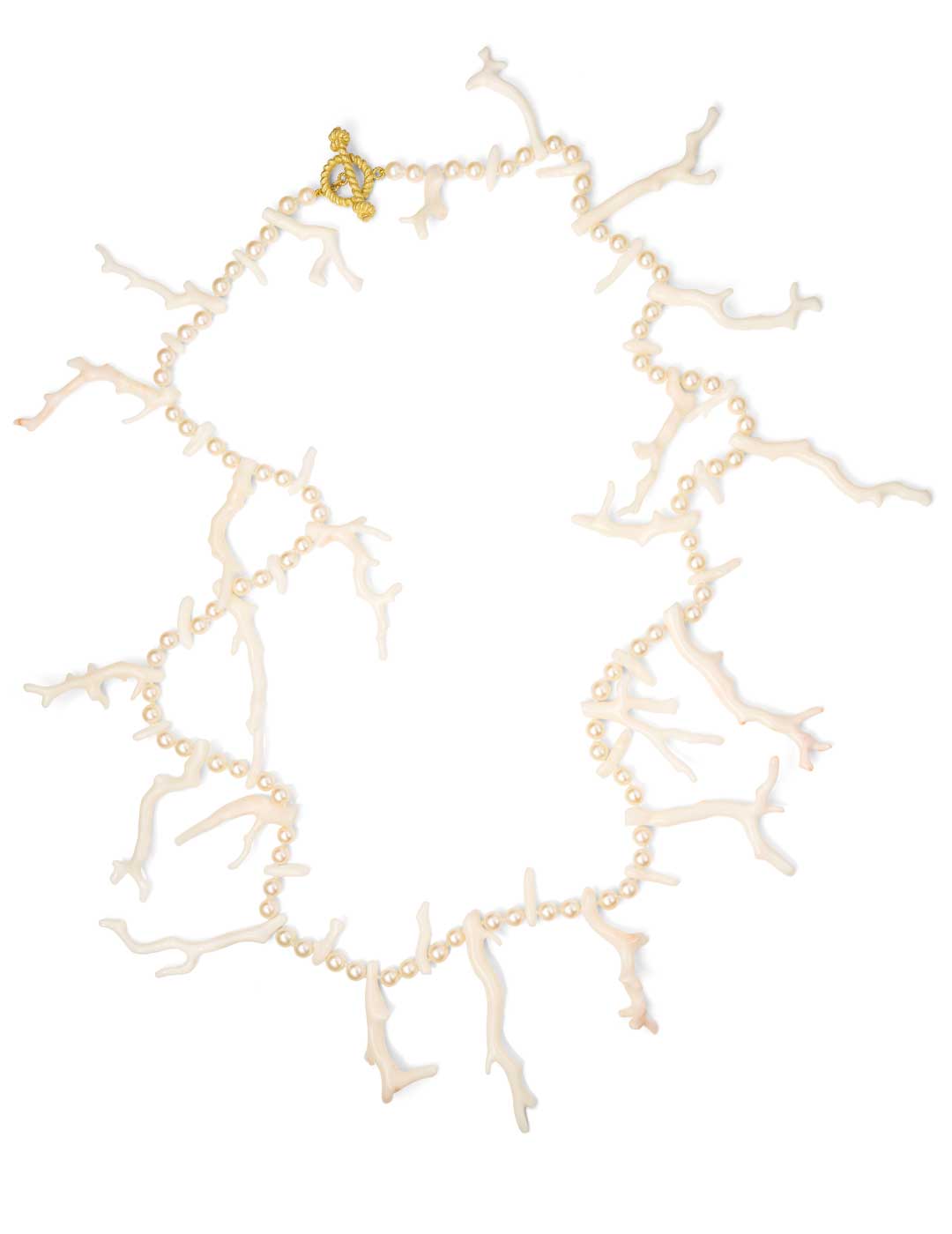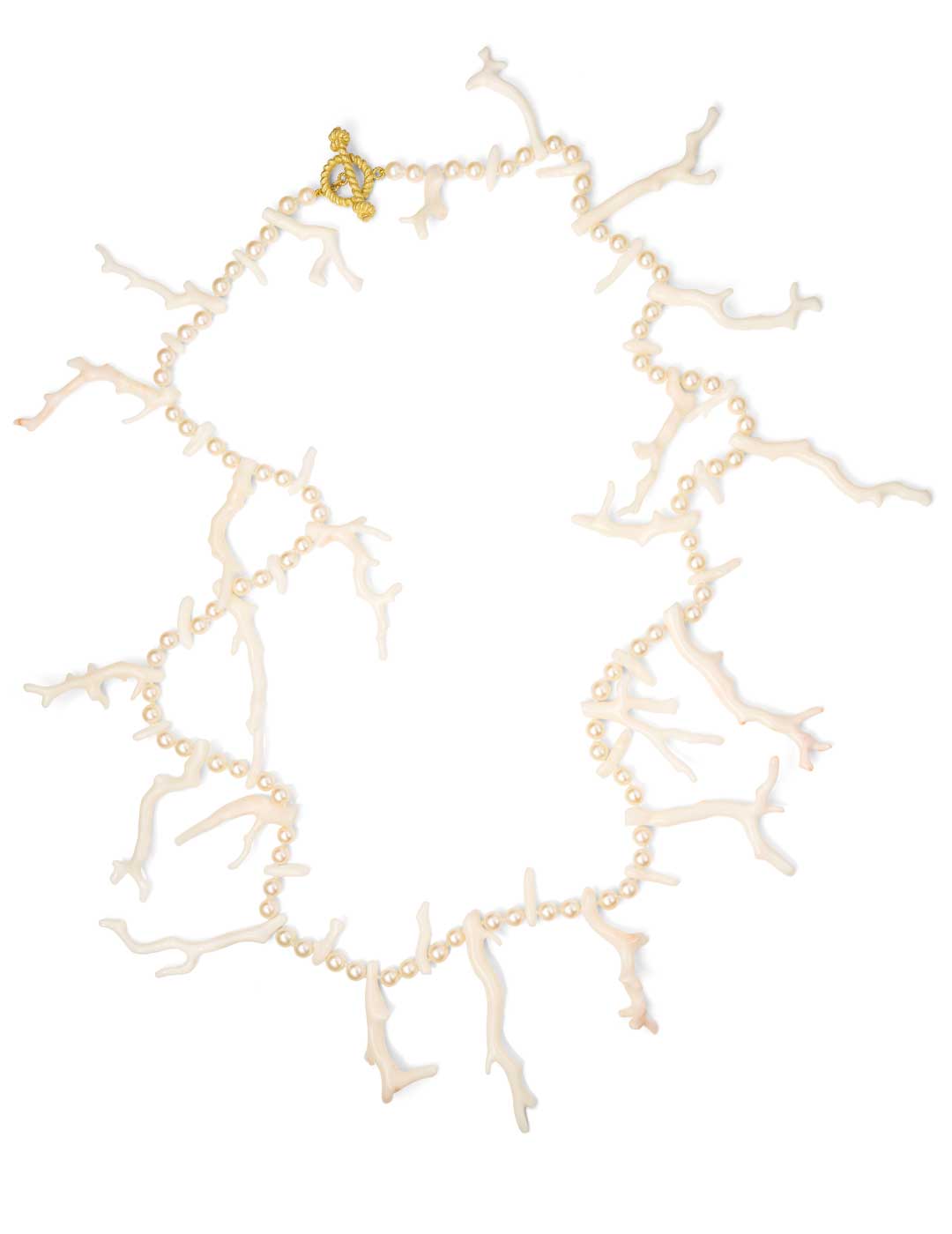 Rope White Coral Branch Wrap Necklace
White coral, white cultured pearls & 18k yellow gold. White coral branches in varying sizes and sculptural organic shapes are interspersed with round creamy white pearls. This extremely stylish necklace can be worn long or doubled. It is finished with Mish's signature 'rope' ring & toggle closure.
Approximate length 104.14cm or 41″. Pearl sizes approximately 7mm.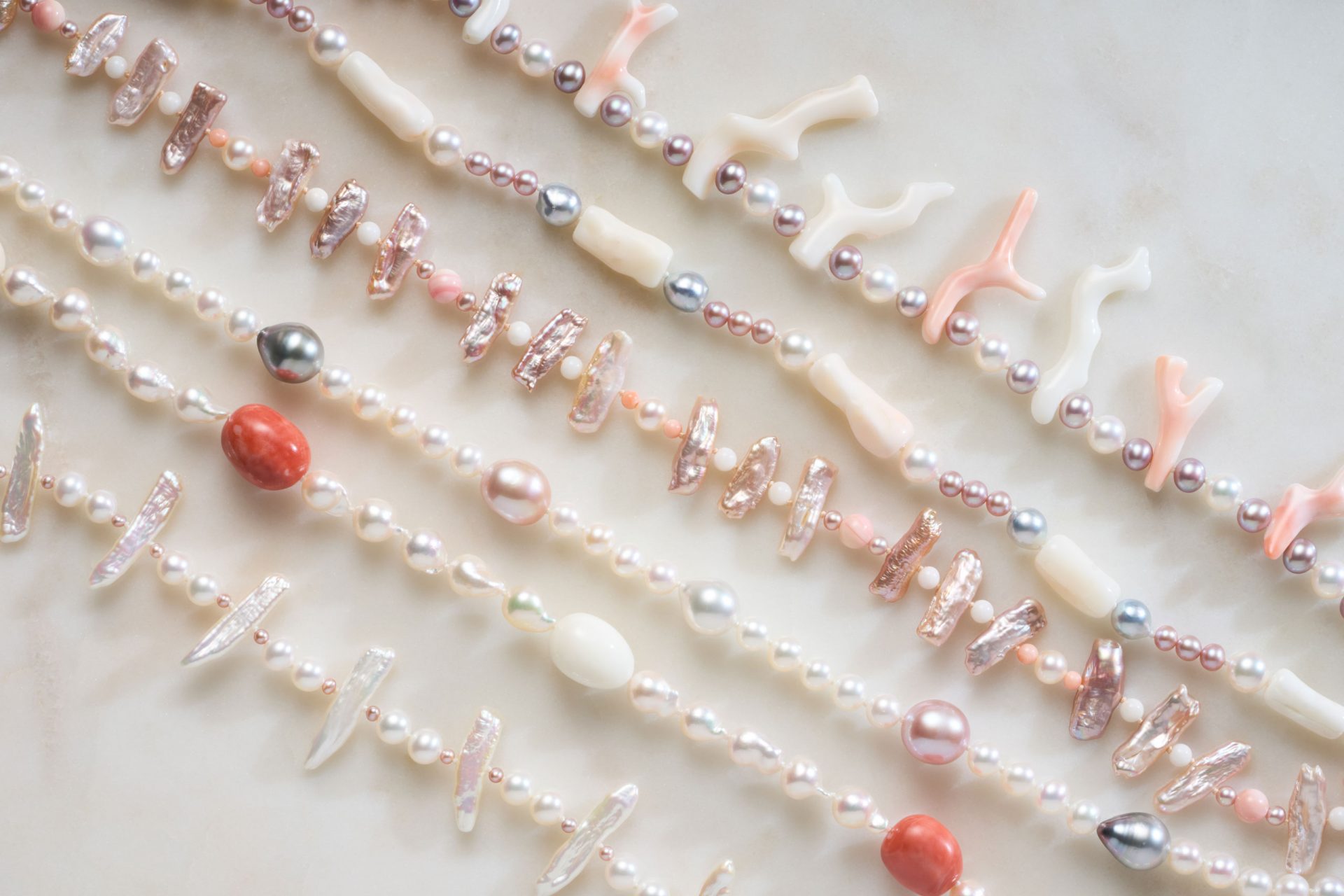 Mish's wrap necklaces have long been a favorite because they are so versatile and each one is unique. They can be worn in so many different ways and look equally as beautiful with a t-shirt or evening gown.