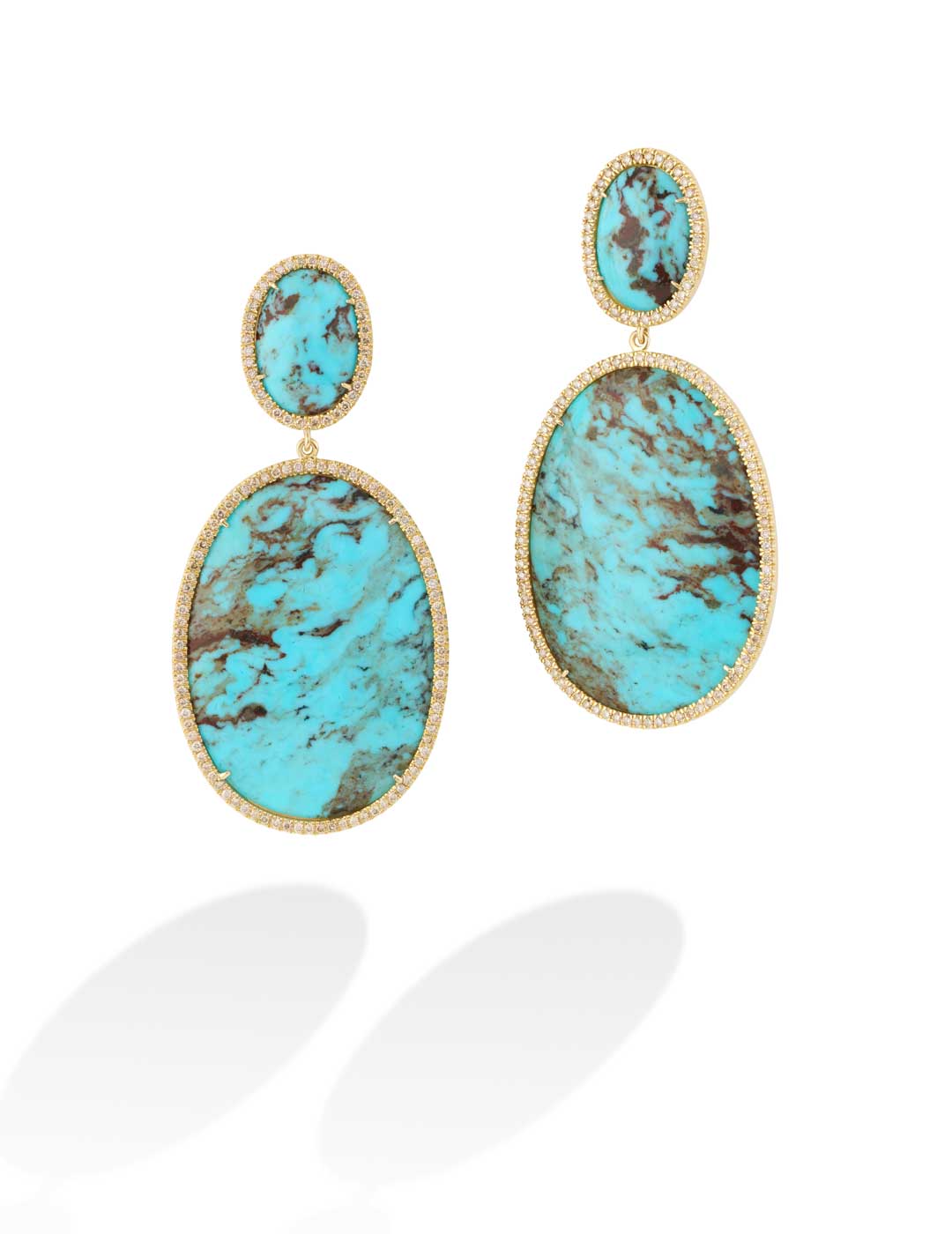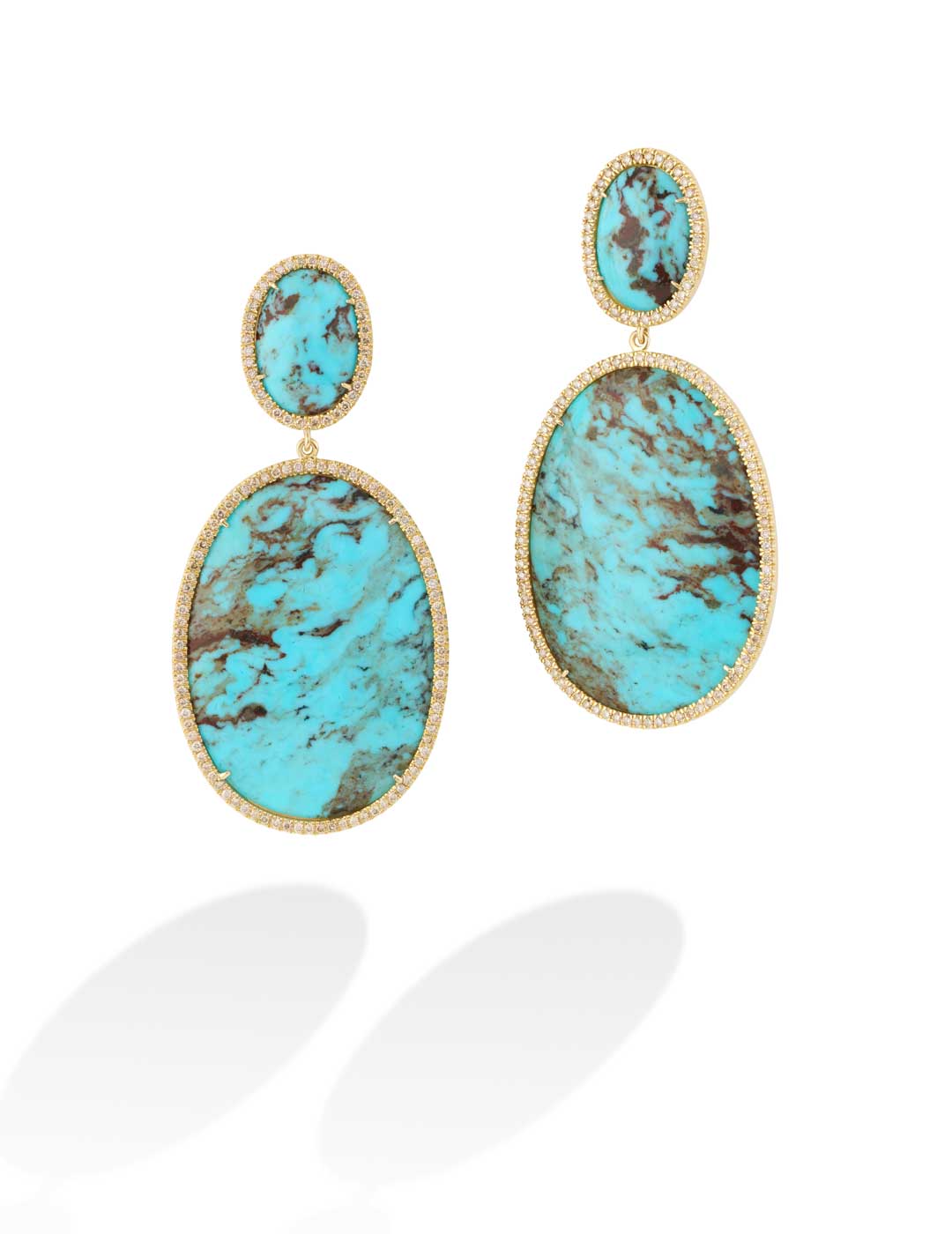 Racine Earrings in Turquoise
Turquoise and brown diamond set in 18k yellow gold. Oval tops in beautiful robin's egg blue turquoise with chic brown hued matrix and matching oval-shaped drops. Both delightful stones are surrounded in exquisite brown diamond pavé. The reverse of the tops feature an intricate 'bubble' grille and charming 'nautilus' earpad. Posts may be added in the future if desired.
Approximate overall length 64mm or 2.52″ and width 30mm or 1.18″. Brown diamond weight approximately 1.63 ct.