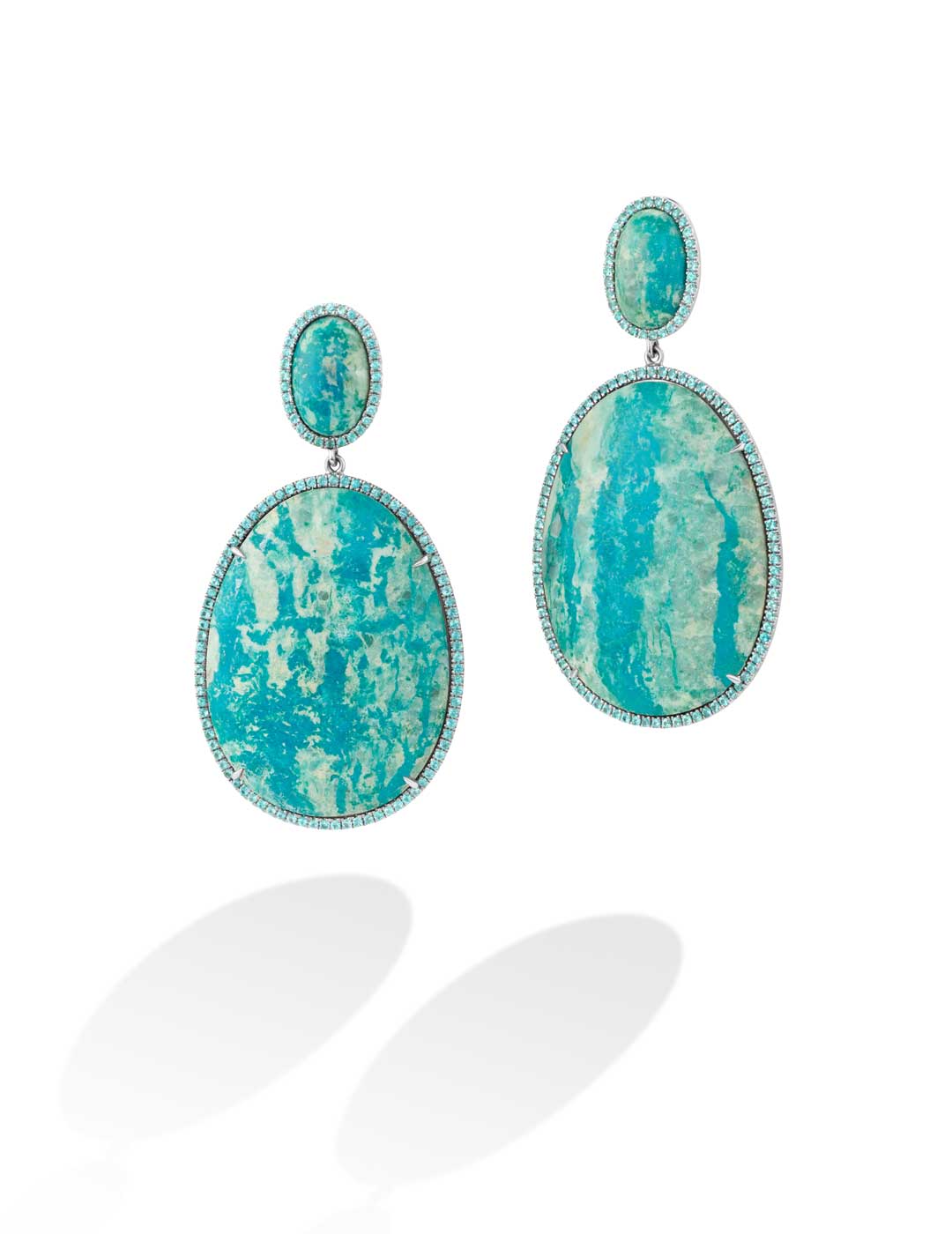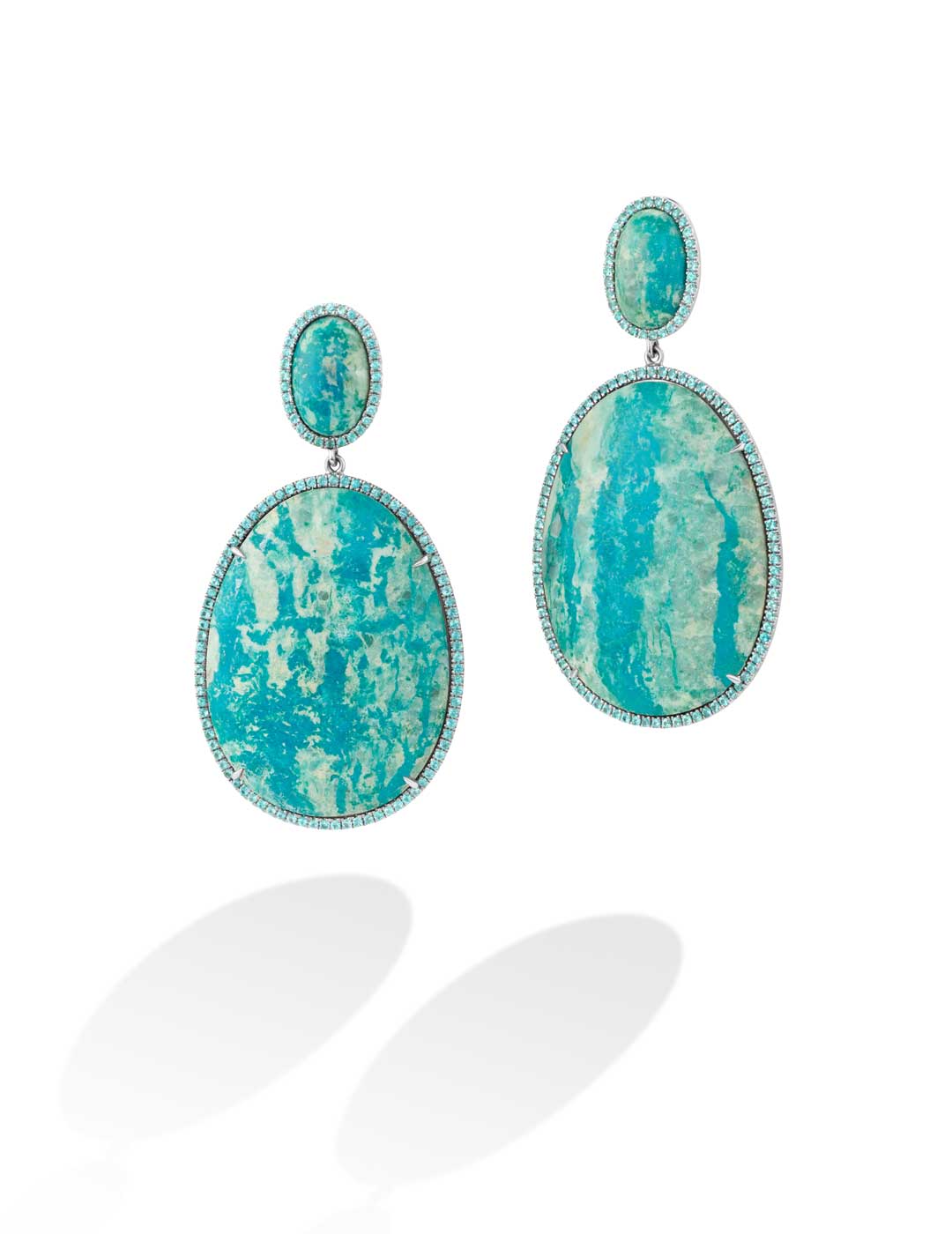 Racine Earclips in Chrysocolla
Chrysocolla and Paraiba tourmaline set in 18k white gold. Oval chrysocolla tops and matching oval-shaped drops all in stunning shades of oceanic blues with beautiful vertical patterning. Both delightful stones are surrounded in exquisite Paraiba tourmaline pavé. The reverse of the tops feature an intricate 'bubble' grille and charming 'ribbon knot' earpad. Posts may be added in the future if desired.
Approximate overall length 60mm or 2.36″ and width 31mm or 1.22″. Paraiba Tourmaline weight approximately 1.67 ct.
We are always delighted to hear from you.