Raceway Necklace
Diamond & 18k white gold. This stunning necklace is composed of thirty-nine slightly graduated diamond pavé stations. Each station is a pavé dome further set with a fine diamond border. The sections are carefully articulated to beautifully encircle the neck. The choker is finished with Mish's 'Barbell' Ring & Toggle closure. The exquisite toggle is made up of two perfect diamond pavé spheres and the clasp's ring has an additional row of diamonds encircling it's circumference. Beautifully finished with a high polish.
Overall length approximately 42.6cm or 16.75″. Approximate diamond weight 8.78ct
We are always delighted to hear from you.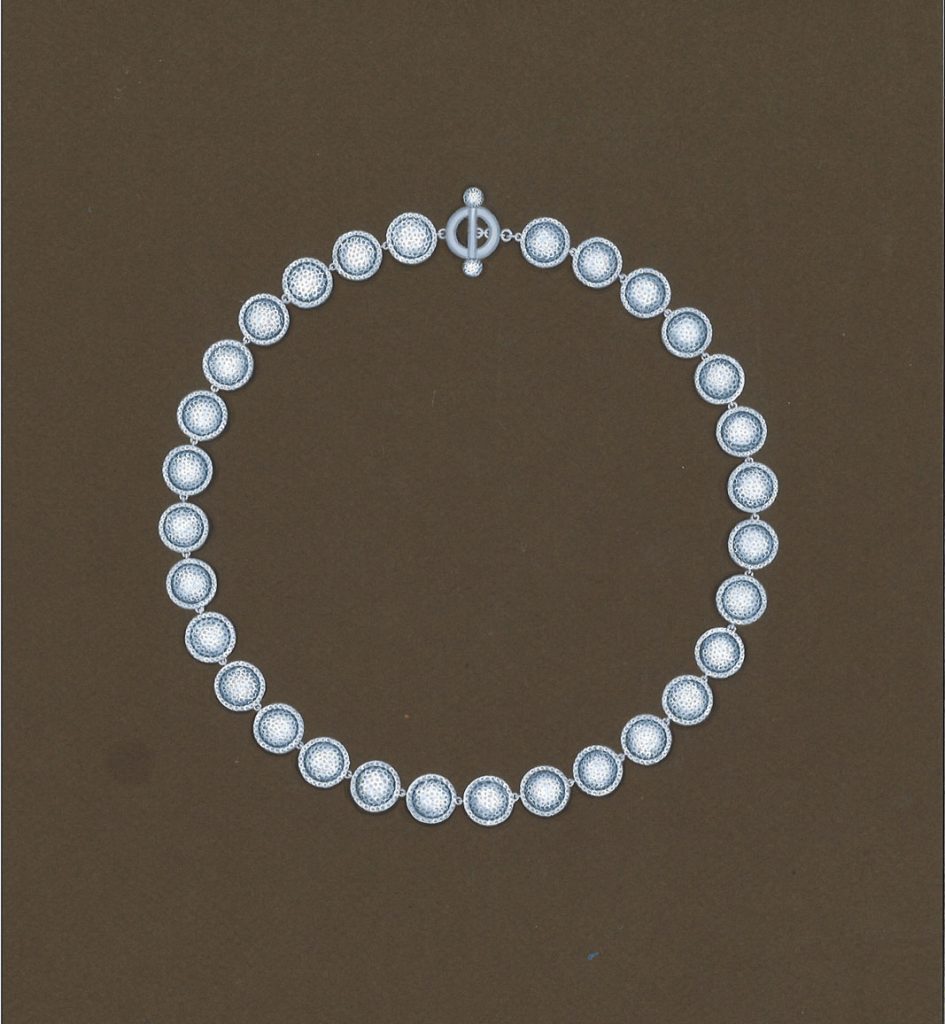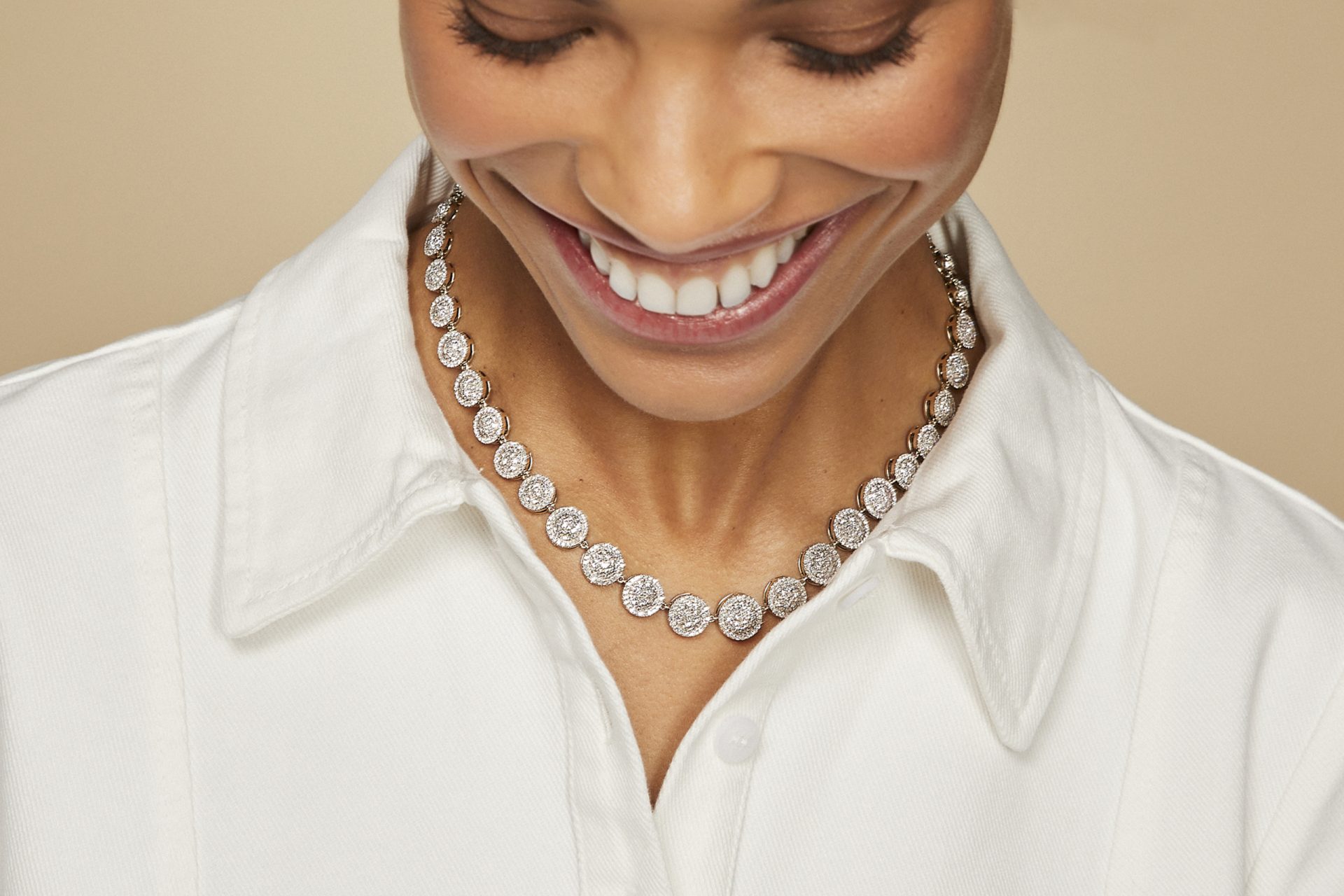 Mish's Raceway Collection is his most glamorous to date. It is modern, sleek, timeless and executed with the utmost craftsmanship. The pavé work in this necklace is simply amazing!