Poppy Earclips
18k yellow gold and diamond. Bold and classic, Mish's Poppy Earclips are made of undulating layers of beautifully textured 'petals' with exquisite diamond pavé centers. Posts may be added to earrings in the future if desired. Also can be made in other diamond and gold colors.
Approximate dimensions 30.4mm or 1.20″. Diamond weight approximately 1.96ct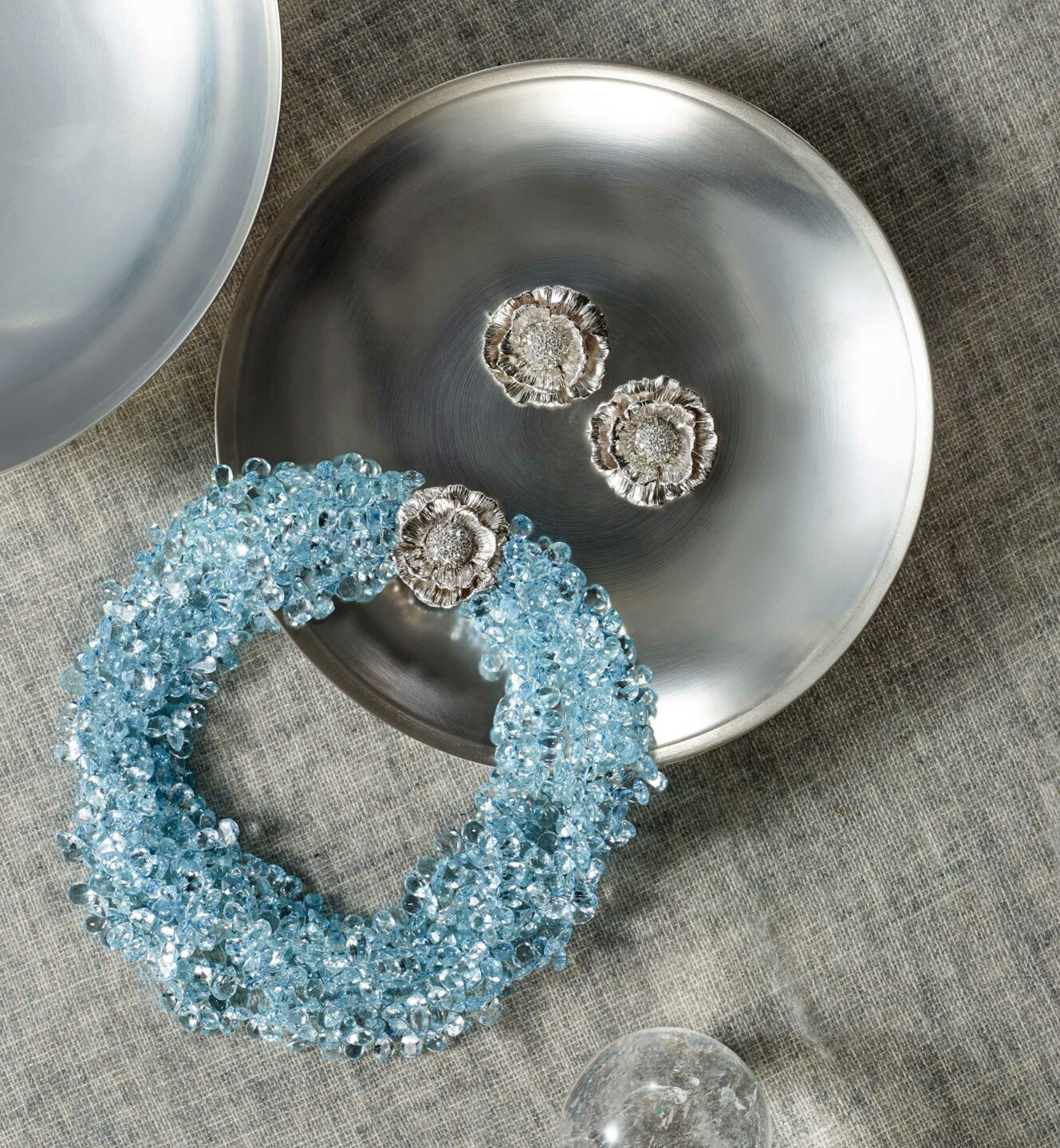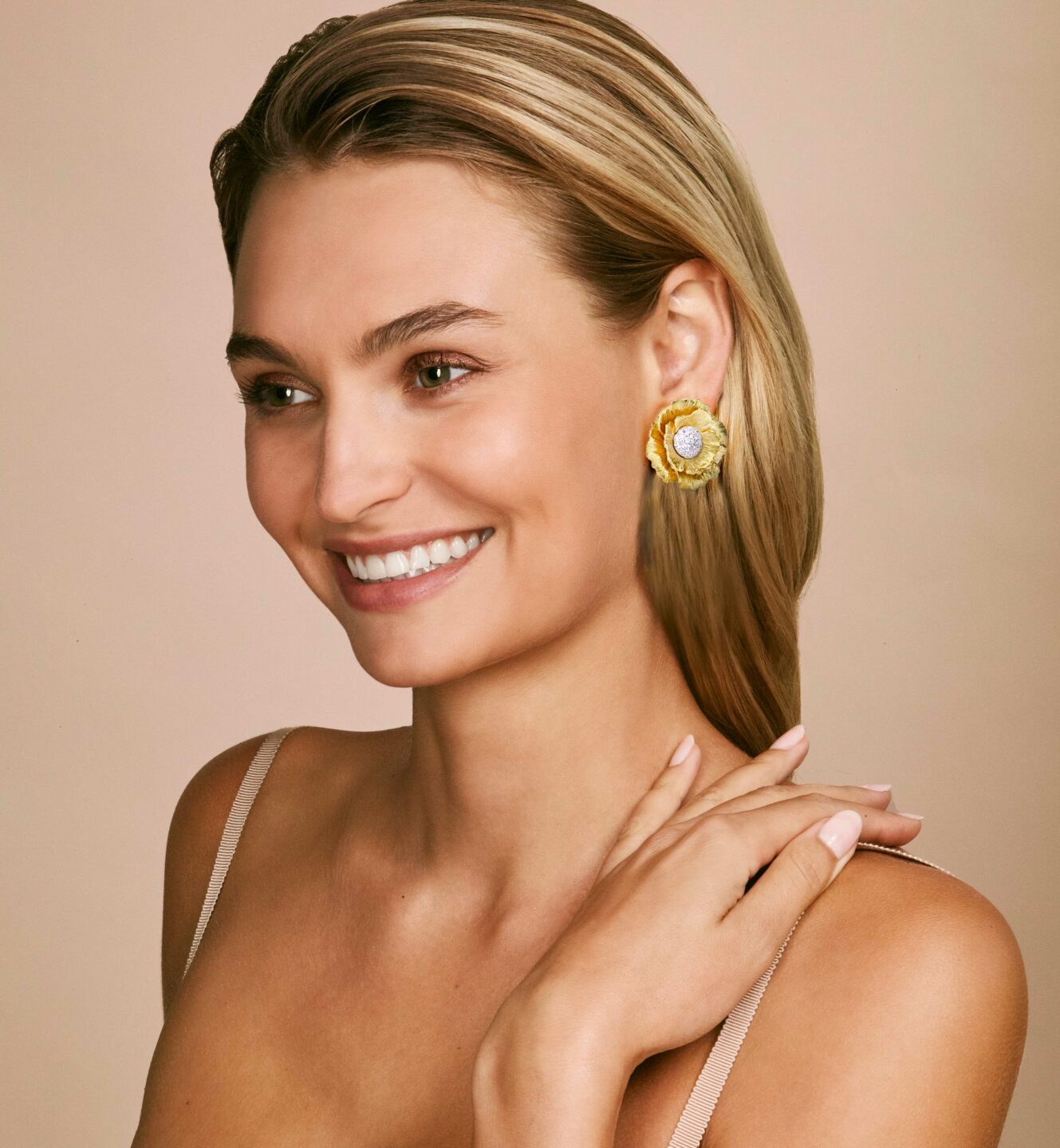 The Poppy Collection is a true Mish classic. Large scale and beautifully detailed flowers with flawless diamond pavé. These stunning flowers perfectly exemplify Mish's deep love and appreciation for horticulture and the inspiration he draws from gardening, paired with the amazing craftsmanship that goes into every step to arrive at a truly stunning and iconic design.