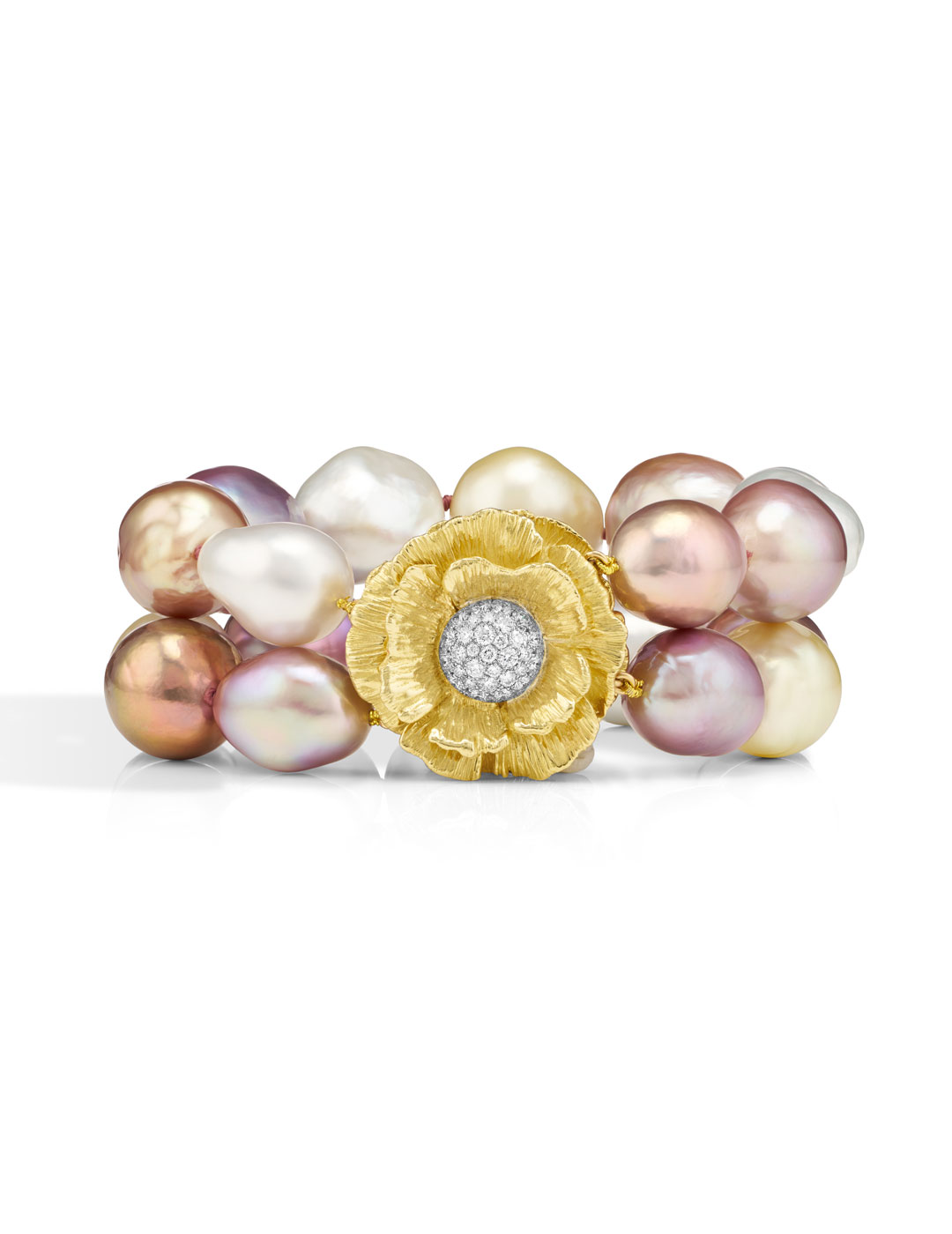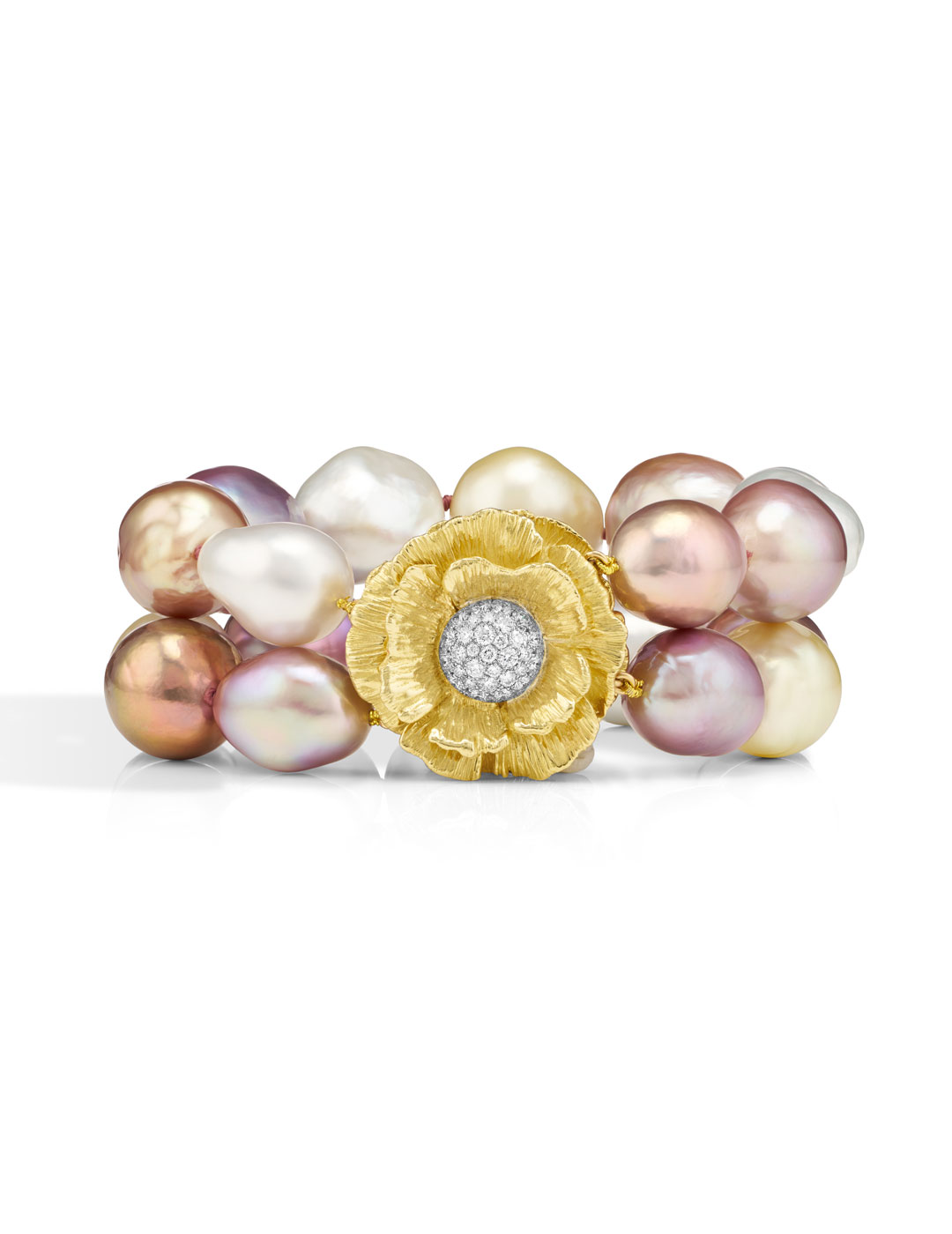 Poppy Clasp Bracelet
South Sea and Freshwater cultured pearls, 18k yellow gold and diamond. Mish's iconic bracelet in a beautiful pastel palette of white and golden South Seas as well as multi-colored pink baroque pearls. The two lustrous pearl strands are held together with Mish's Poppy Clasp which is composed of many beautiful layers of detailed petals with an exquisite diamond pavé center. The clasp is reversible and can be worn on the opposite side which has an equally stunning all-gold poppy flower with an intricate crowned center. Hidden push closure.
Bracelet length approximately 17.15cm or 6.75″. Pearl sizes range from approximately 15.40mm x 13.67mm to 20.73mm x 14.82mm. Diamond weight approximately 0.98 ct.
The Poppy Collection is a true Mish classic. Large scale and beautifully detailed flowers with flawless diamond pavé. These stunning flowers perfectly exemplify Mish's deep love and appreciation for horticulture and the inspiration he draws from gardening, paired with the amazing craftsmanship that goes into every step to arrive at a truly stunning and iconic piece.