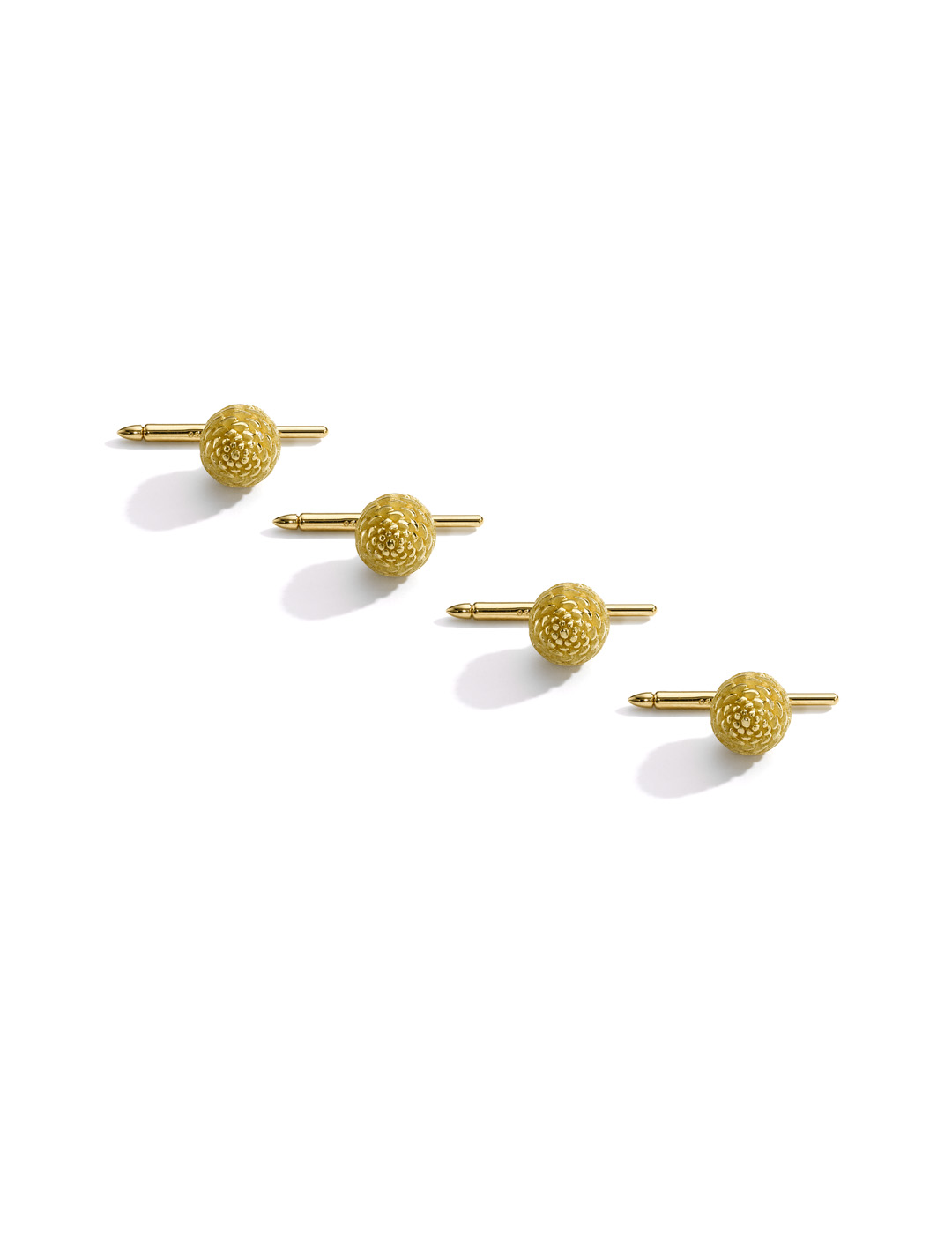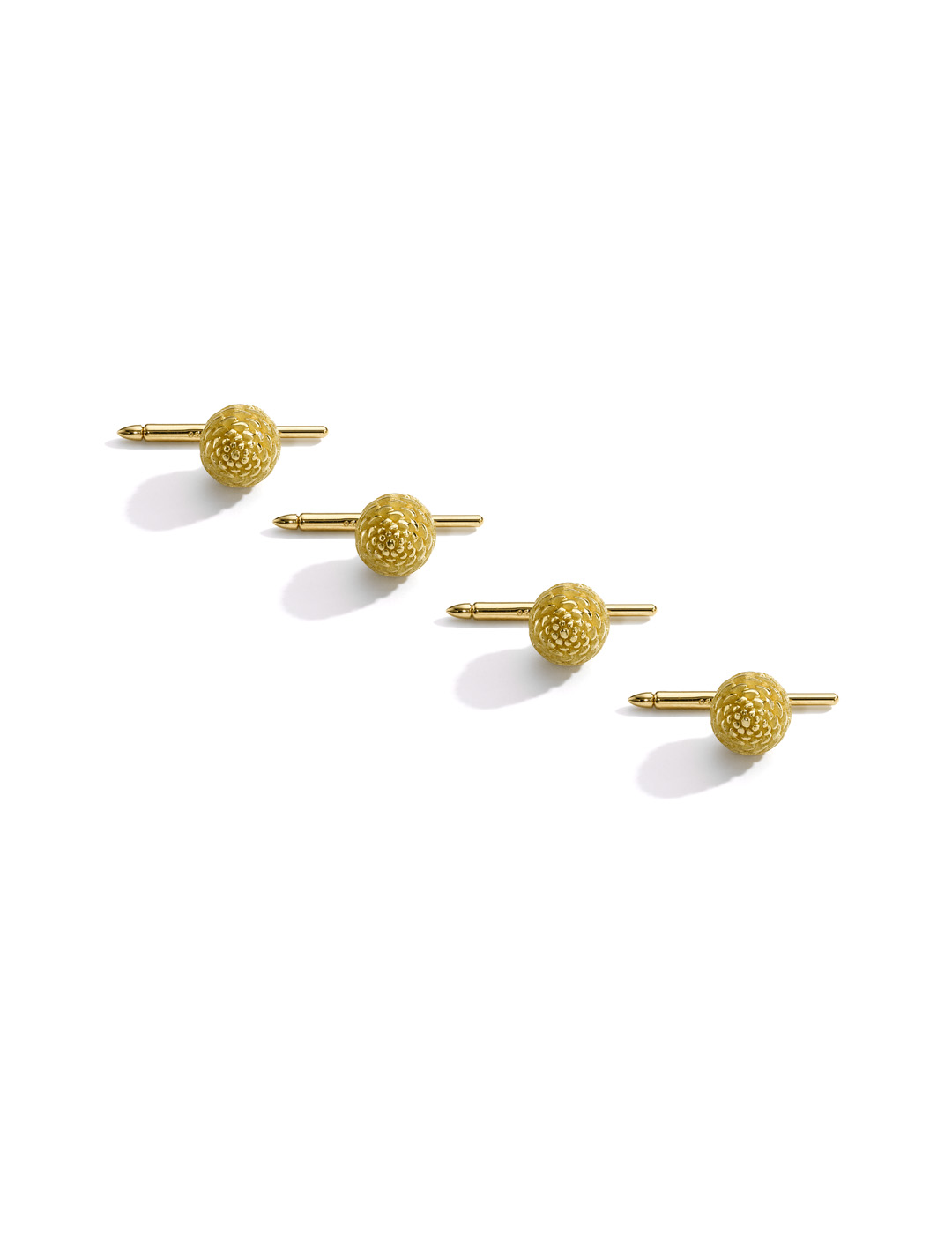 Pinecone Stud Set
18k yellow gold. This set of four tuxedo shirt studs is beautifully rendered as realistic pinecones. Each stud set with a spring-loaded closure mechanism.
Approximately 10mm wide and 15.5mm tall or 0.39″ x 0.61″
Intricately detailed and charming, these gold pinecones are the perfect addition to any tuxedo shirt.