Pagoda Earrings in Pearl
South Sea cultured pearls mounted in 18k yellow gold. French hook earring with beautiful tear-drop shaped white baroque South Sea cultured pearl drops set in our iconic Pagoda roof caps.
Approximate overall length 35.5mm or 1.39″ Pearl sizes approximately 13.8mm x 15.5mm
We are always delighted to hear from you.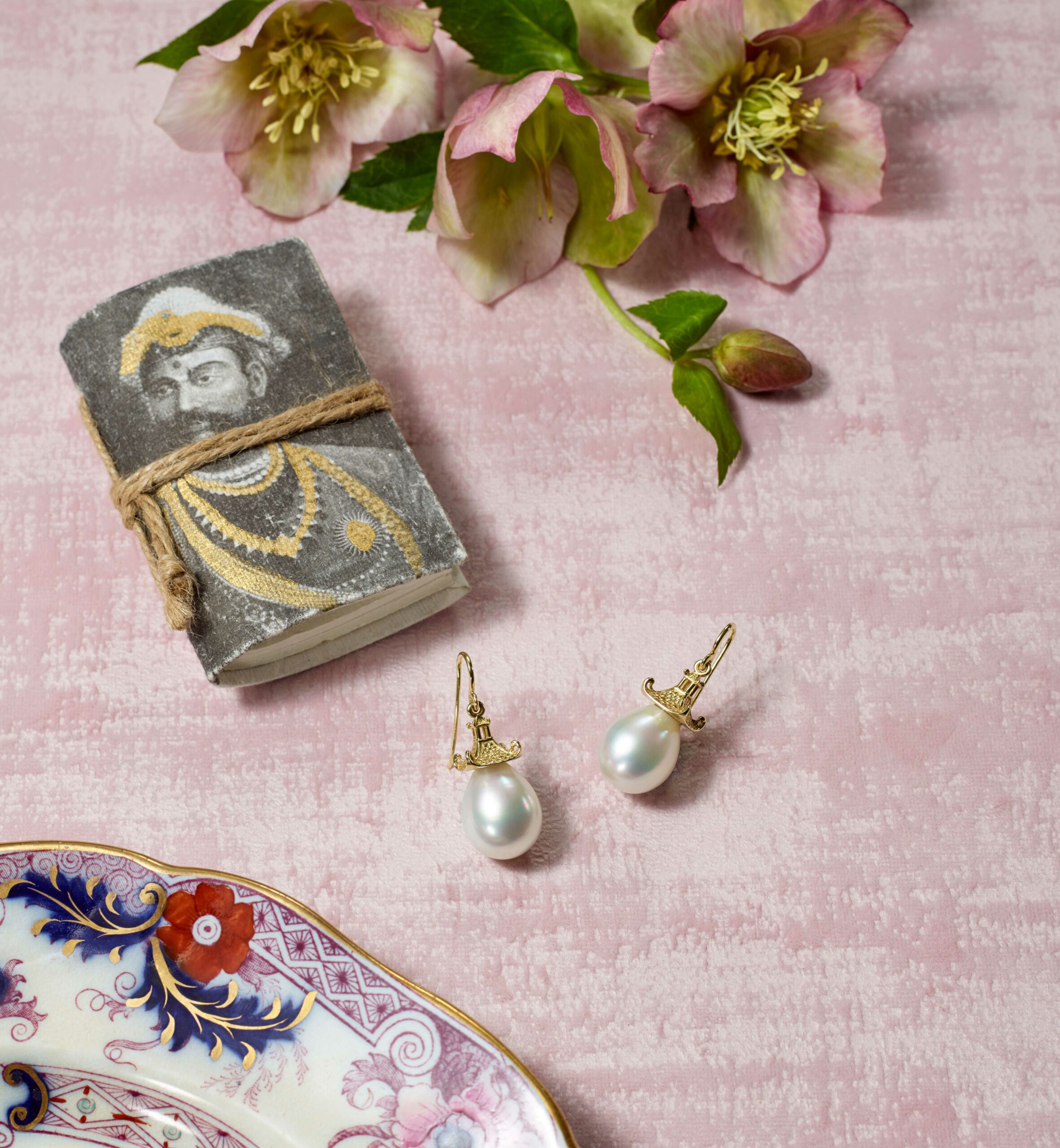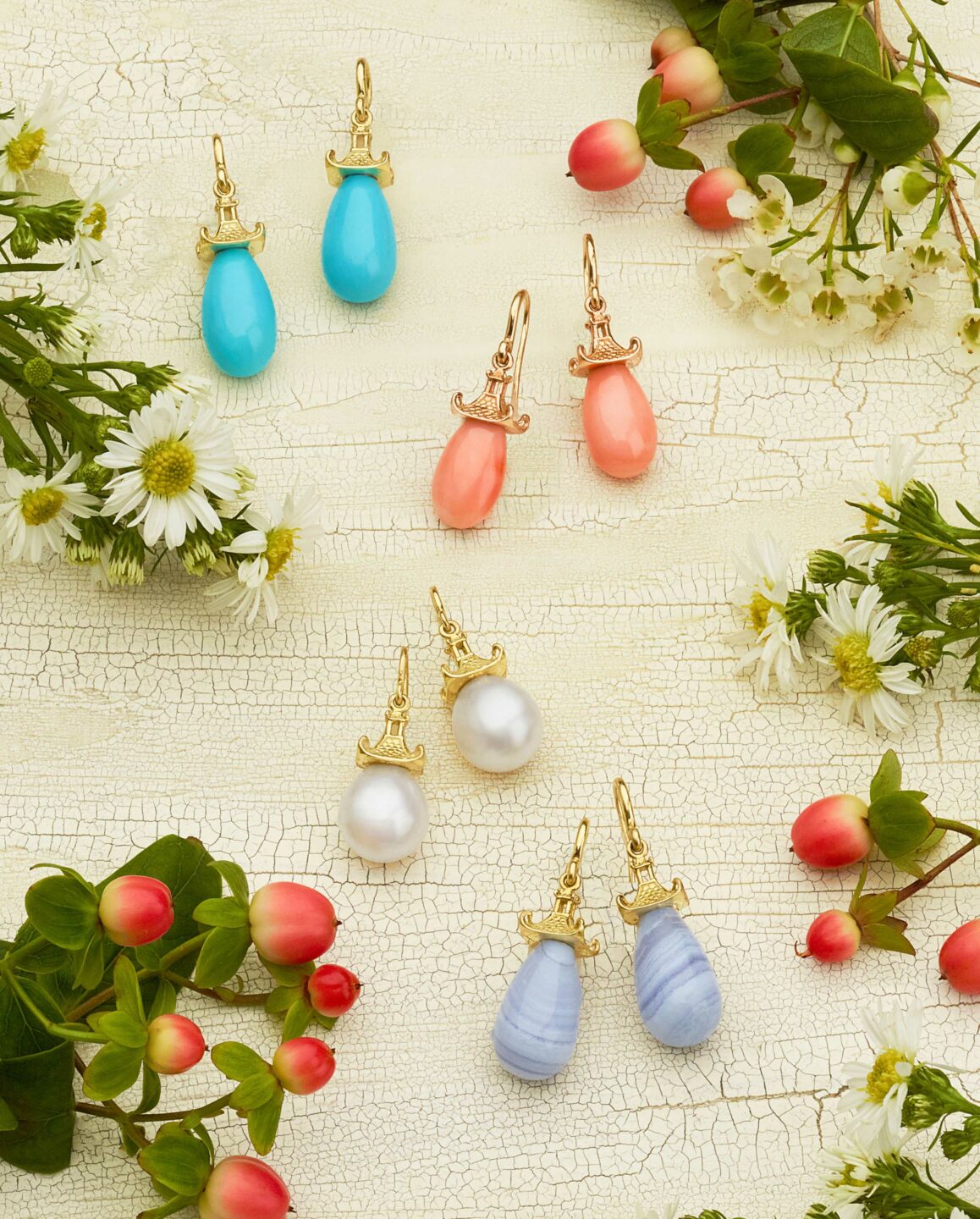 Mish's love of pagodas began as a student in London studying art history and visiting important English gardens. The wonderful 18th Century pagoda garden ornaments which Mish discovered in these gardens inspired him to create this collection. These whimsical versions, which are true Mish 'Classics,' are the perfect everyday earring that can be worn all season long!