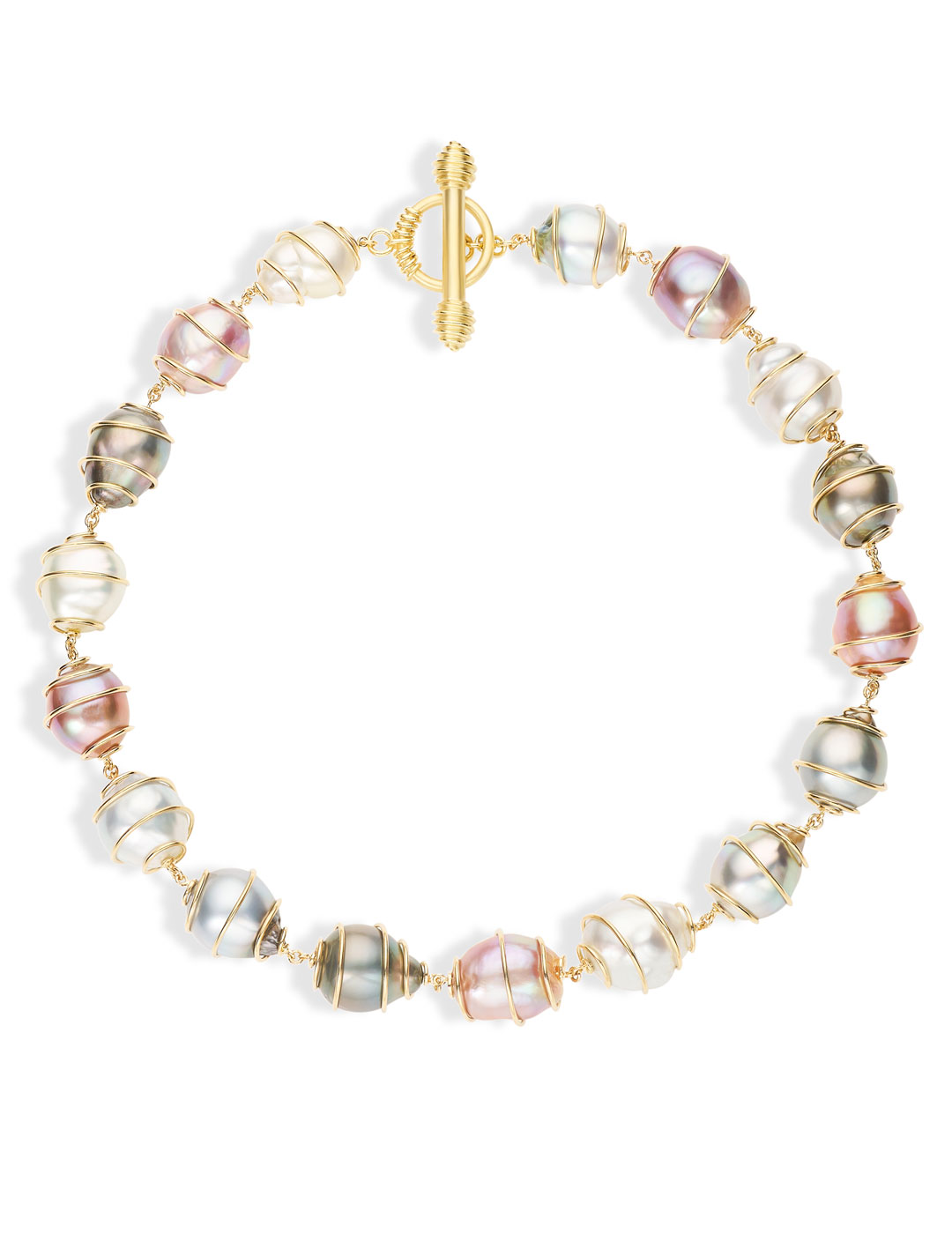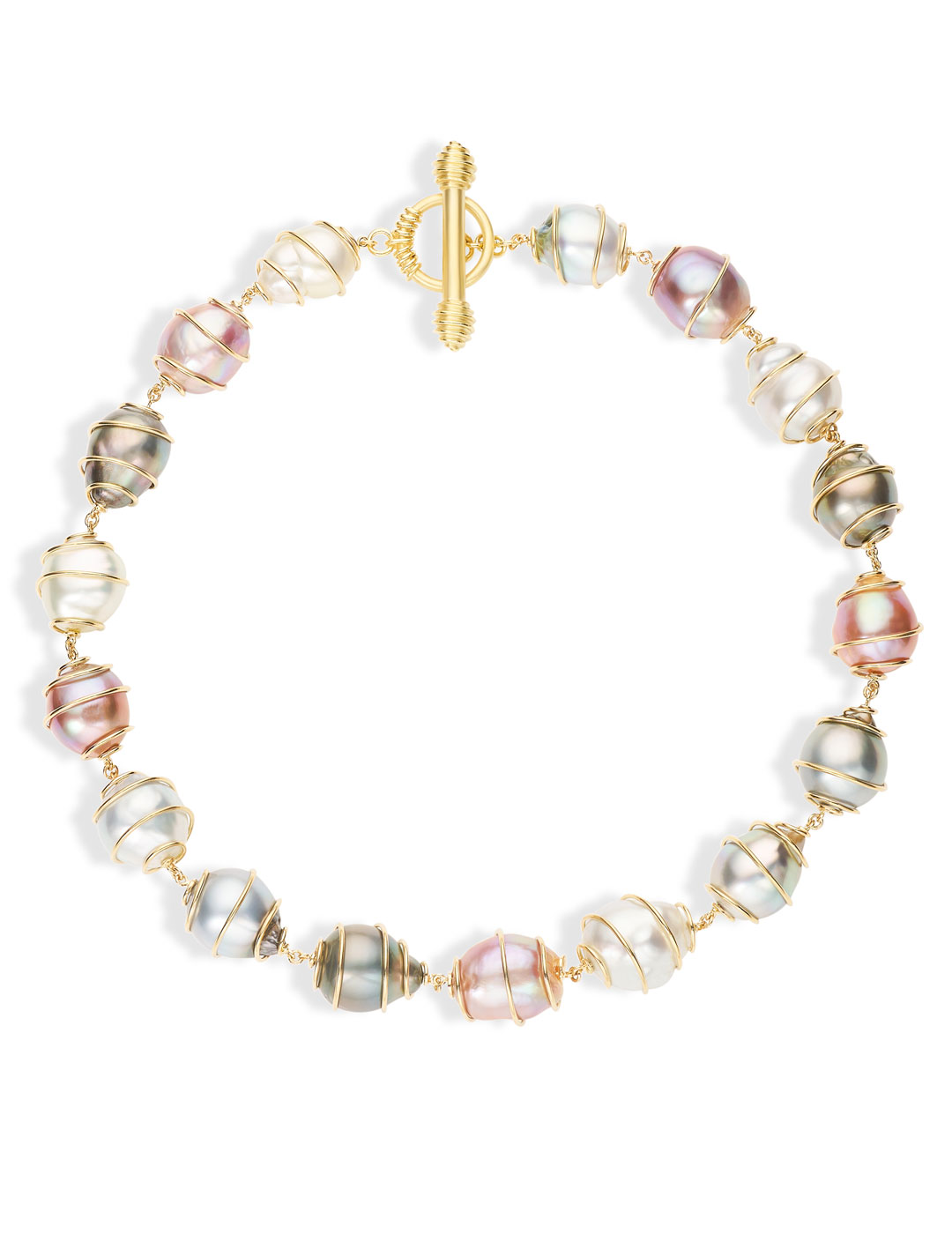 Orbiting Baroque Pearl Necklace
South Sea, Tahitian and Freshwater cultured pearls and 18k yellow gold. A beautiful multi-colored strand of large baroque pearls in creamy white, lavender pinks and multiple shades of grey. Each pearl is carefully wrapped by hand in 18k gold wire and finished with Mish's Orbiting ring & toggle closure.
Approximate length 47 cm or 18.5″.
Pearl sizes approximately 17.71mm x 15.76mm to 19.77mm x 18.49mm.
Mish's Orbiting Pearl Collection is one of Mish's most distinctive designs. Beautiful quality pearls in all colors and sizes are perfectly wrapped in 18k gold wire to create an chic orbital effect. The meticulous workmanship that goes into these pieces requires a tremendous amount of time and great care. As Mish always likes to say, 'it's not easy wrapping a round object!'