Nigella Cuff with Diamond
18k yellow gold and diamond. This stunning narrow cuff has many beautiful details including finely pavéd edges, a radiant central Nigella flower medallion as well as a charming pavéd floral panel on the reverse. The cuff is double hinged for easy on and off. Beautifully finished with a high polish.
Interior dimensions approximately 53mm x 50mm or 2.09″ x 1.97″. Cuff height approximately 25mm or 1″. Diamond weight approximately 3.13 ct.
We are always delighted to hear from you.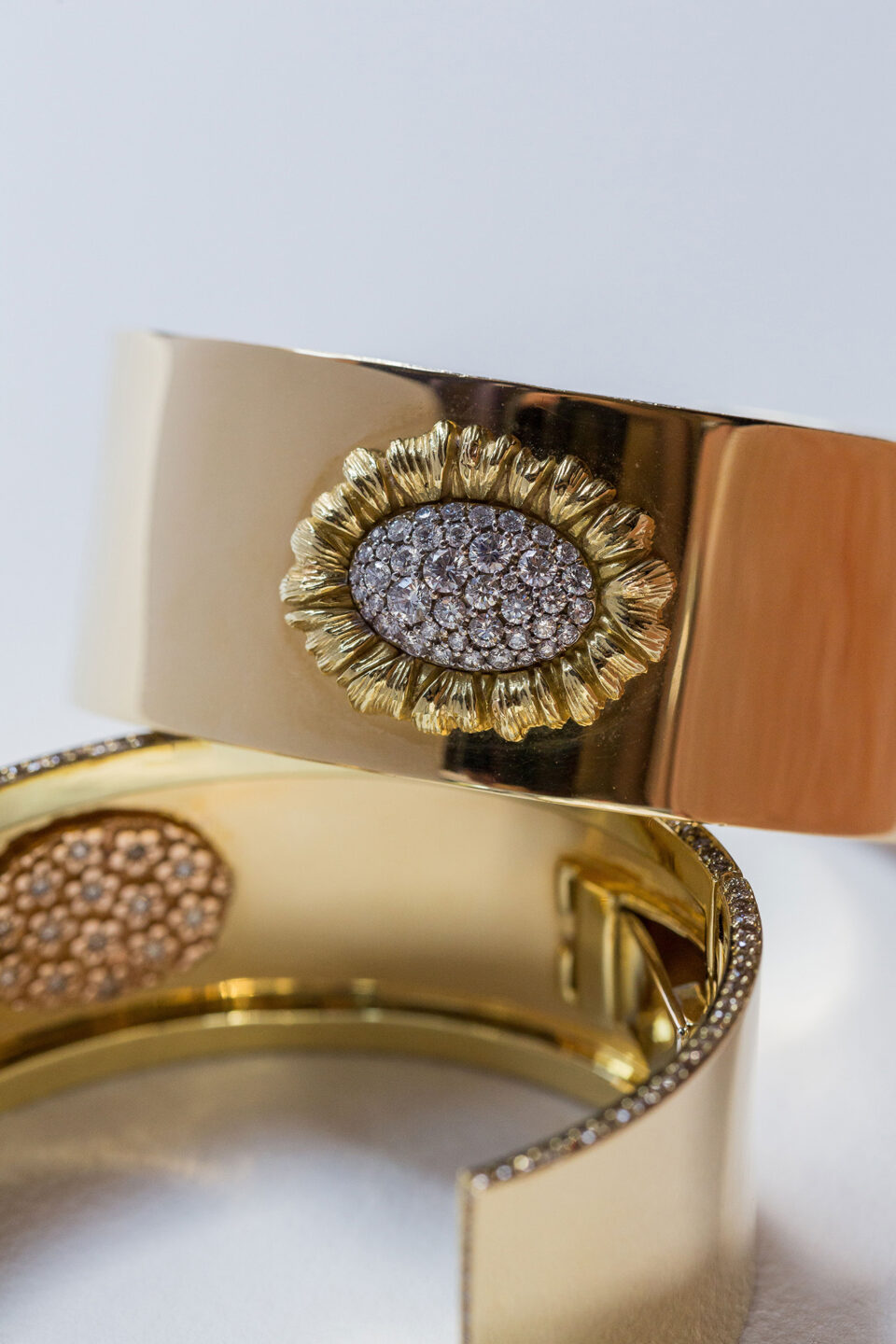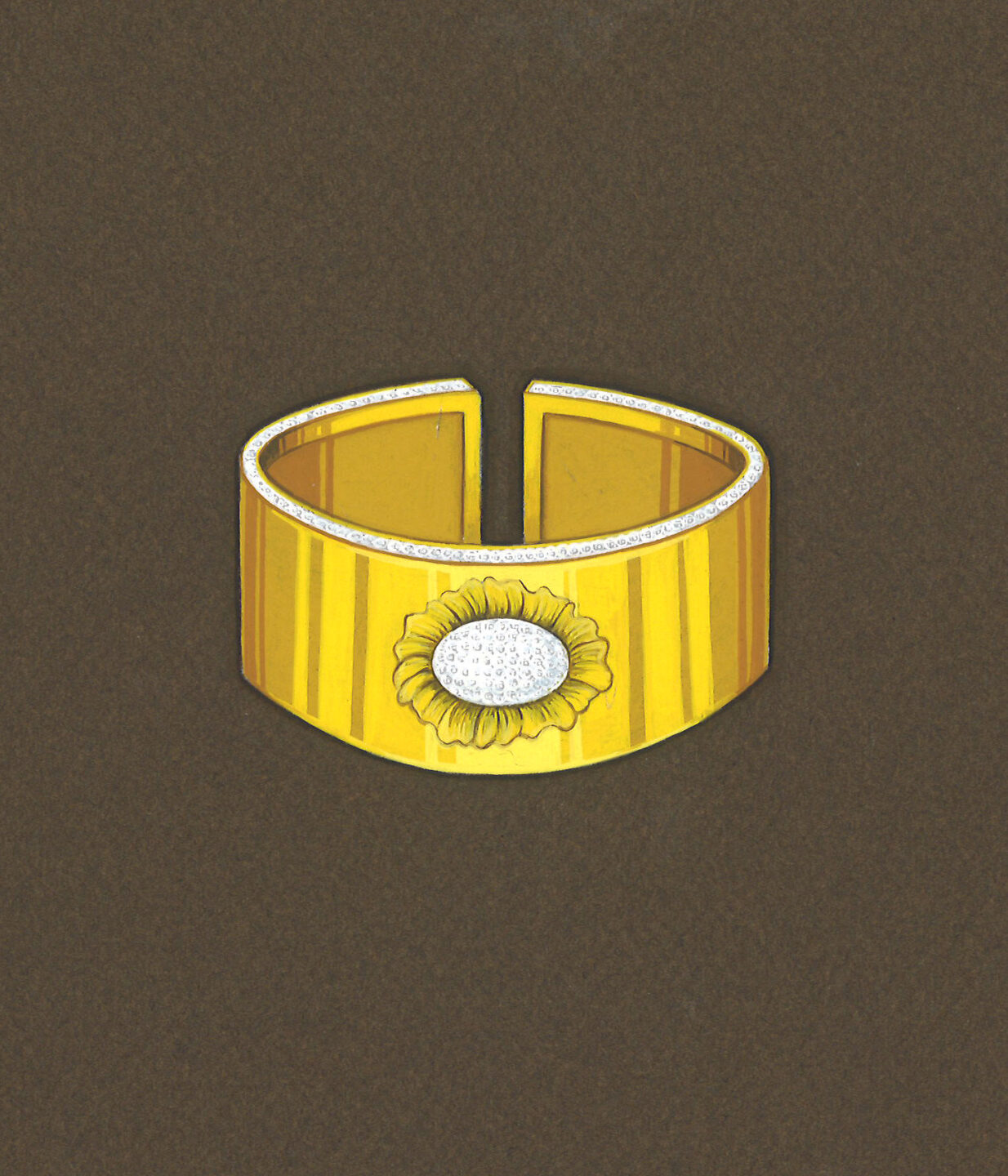 The Nigella flower in yellow gold and diamond mounted on the polished gold surface gives the cuff a distinctively feminine yet modern flair. This design has a more classic feel than the complimentary rose gold and brown diamond version. All of the extraordinary details in this piece exemplify the finest workmanship and are a delight for the eye to discover.