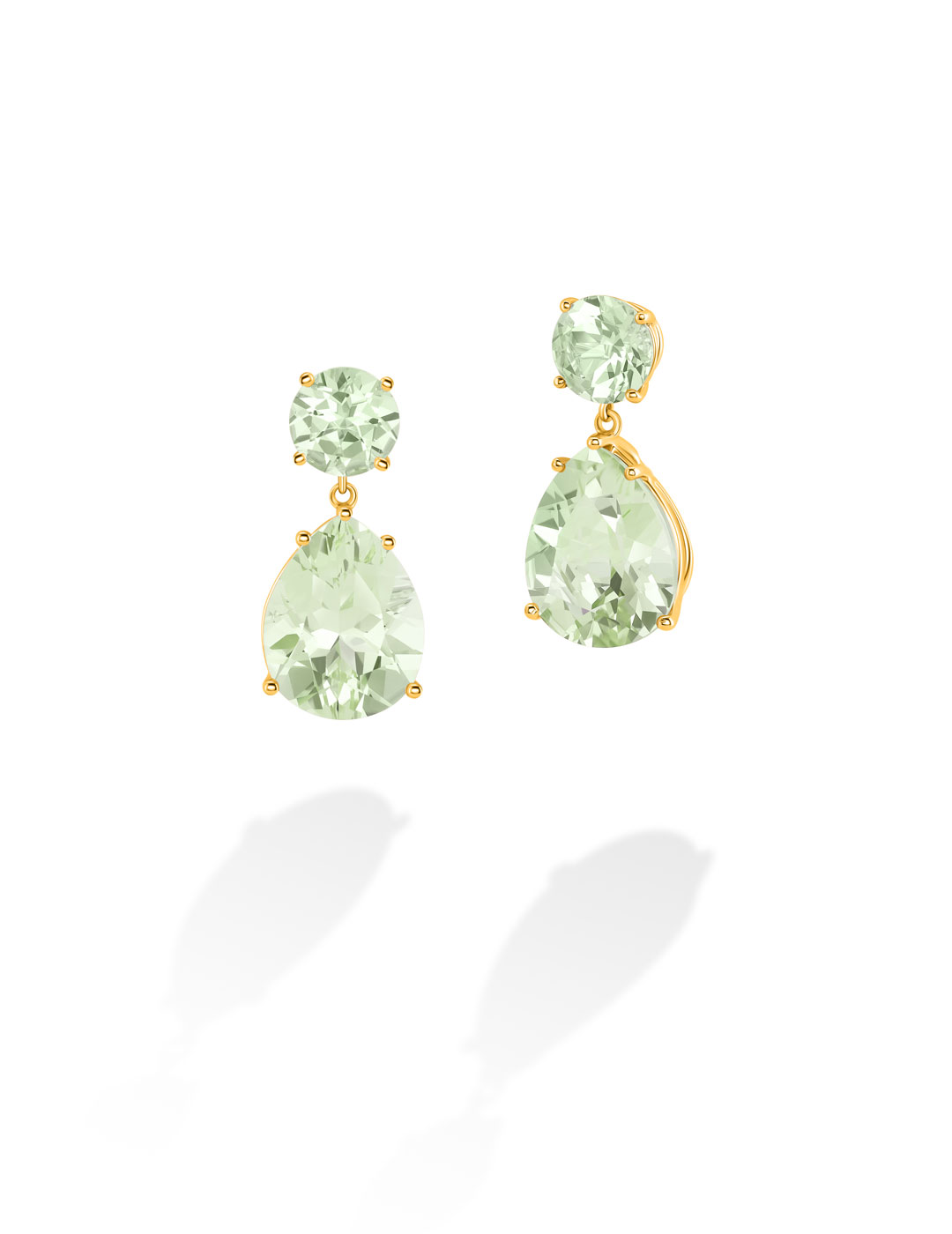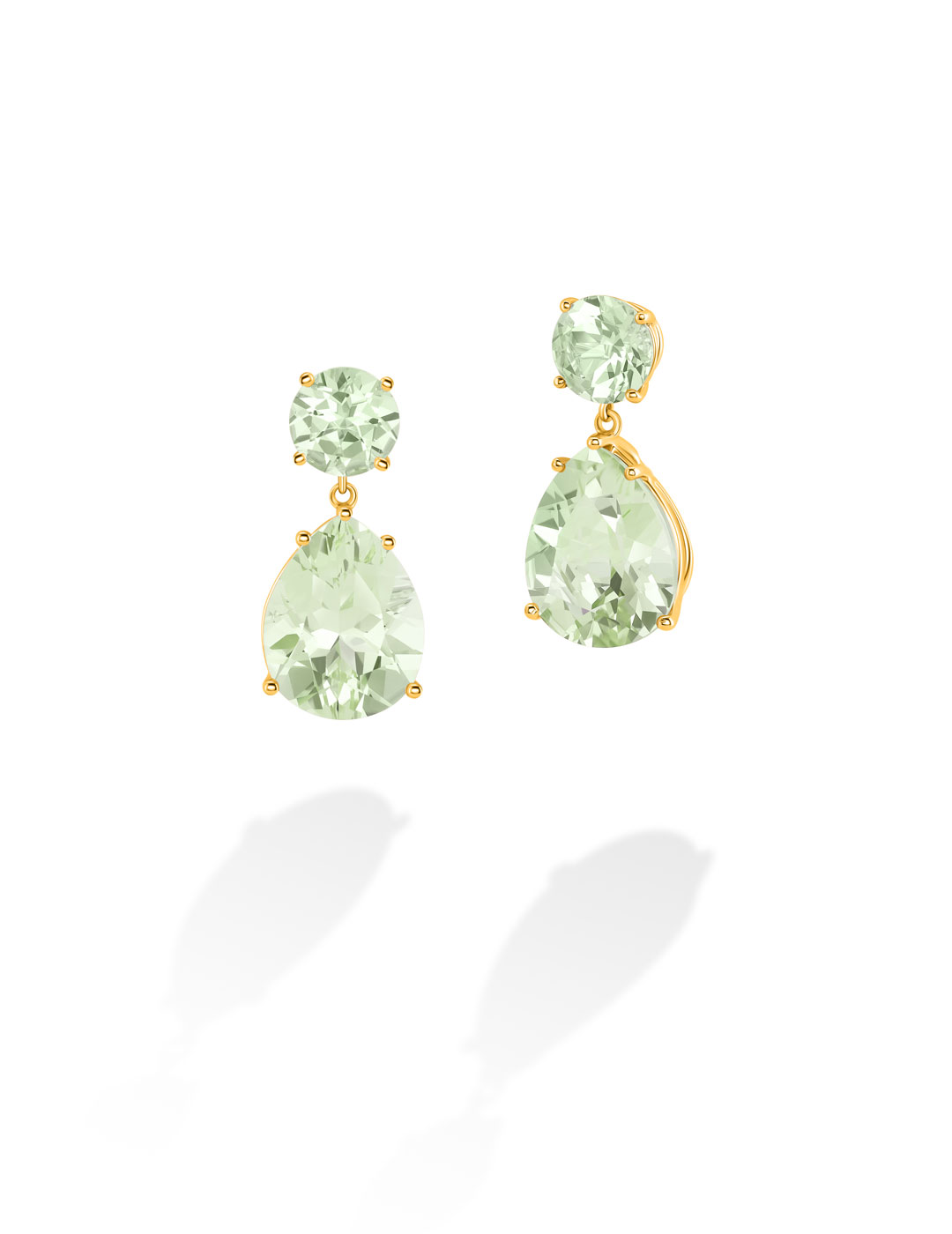 Newport Earrings in Green Quartz
Green Quartz set in 18k yellow gold. A true Mish classic! Mish's Newport earrings feature a faceted round prong-set stud top and perfectly matched sparkling pear-shaped drops. Shown here in a beautiful, pale celadon green quartz. Post with clutch back. May be made in additional stone and gold colors.
Earring tops approximately 8mm and drops 15mm x 12mm. Overall Length approximately 26mm or 1.02″.
Mish's Newport earrings are a true classic and one of his most-loved earring styles. They are a perfect size and offer a wonderful easy pop of color and sparkle.