Honeywood Charm Bracelet
Baroque South Sea cultured pearls mounted in 18k yellow gold with diamond pavé. Handmade rope chain bracelet suspending eight spectacular white South Sea cultured pearls each held in a beautiful bell-shaped cap set with exquisite diamond pavé. The bracelet features Mish's stunning Honeywood Ring & Toggle closure which demonstrates his superb level of workmanship.
Approximate length,184mm or 7.25″. Diamond weight approximately 14.11 ct. Pearls sizes approximately 16.8mm x 17.7mm to 17.5mm x 19.5mm
We are always delighted to hear from you.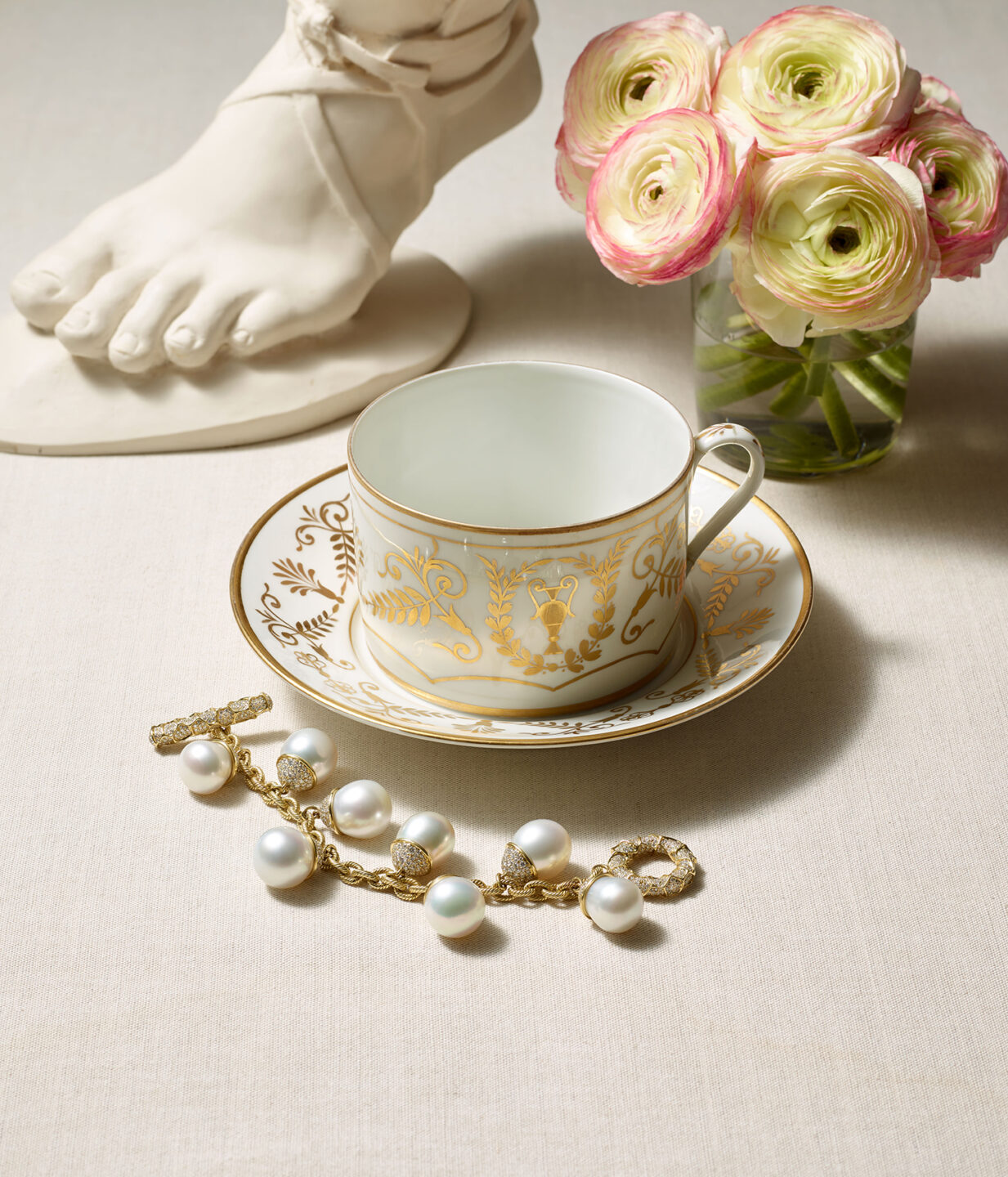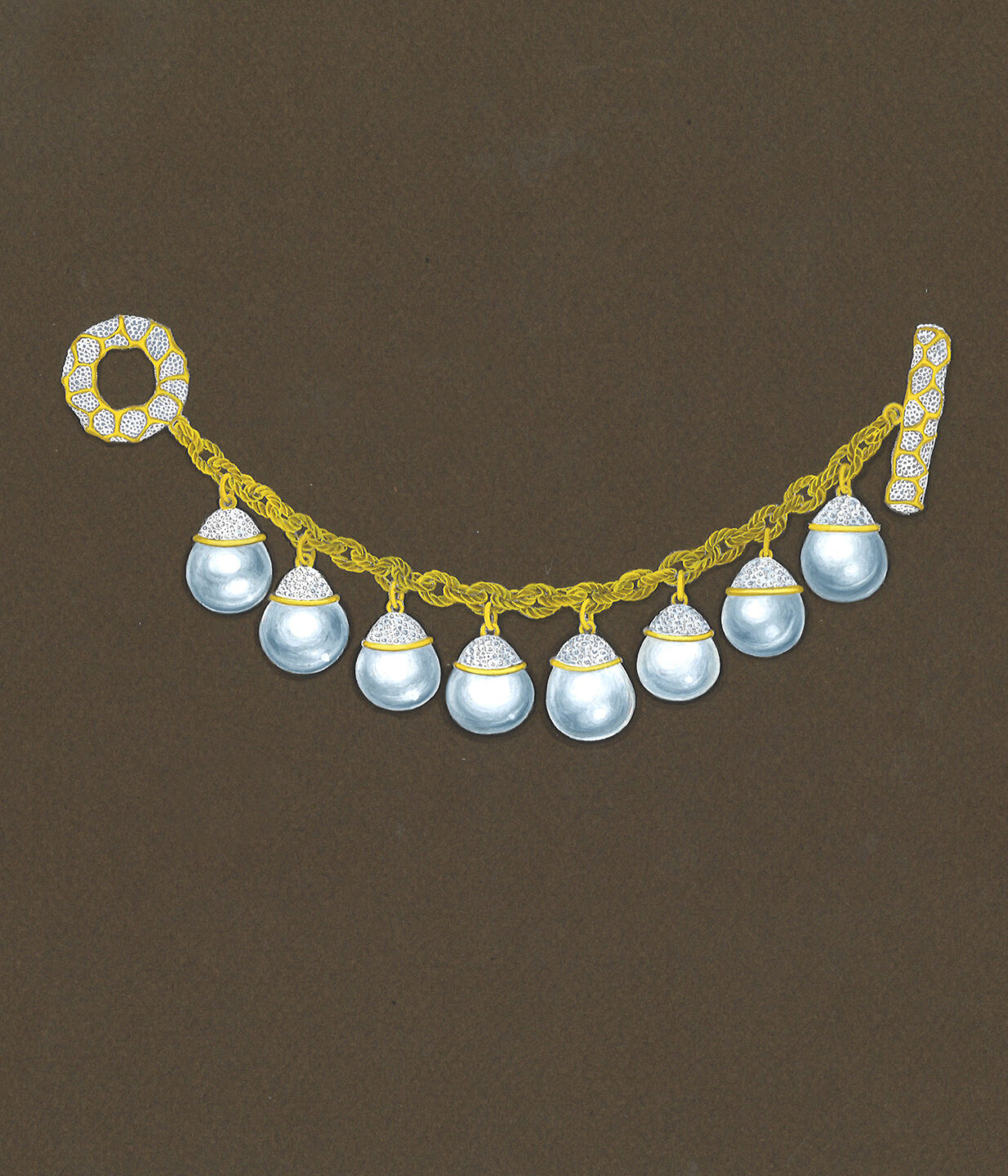 Mish's ever-evolving love of the classic charm bracelet is brought to a new level of glamour and sophistication with show-stopping South Sea pearls topped with intricately pavéd diamond caps. Known for his love of nature, Mish found inspiration for the collection from the beehives he keeps in his beautiful Millbrook garden.