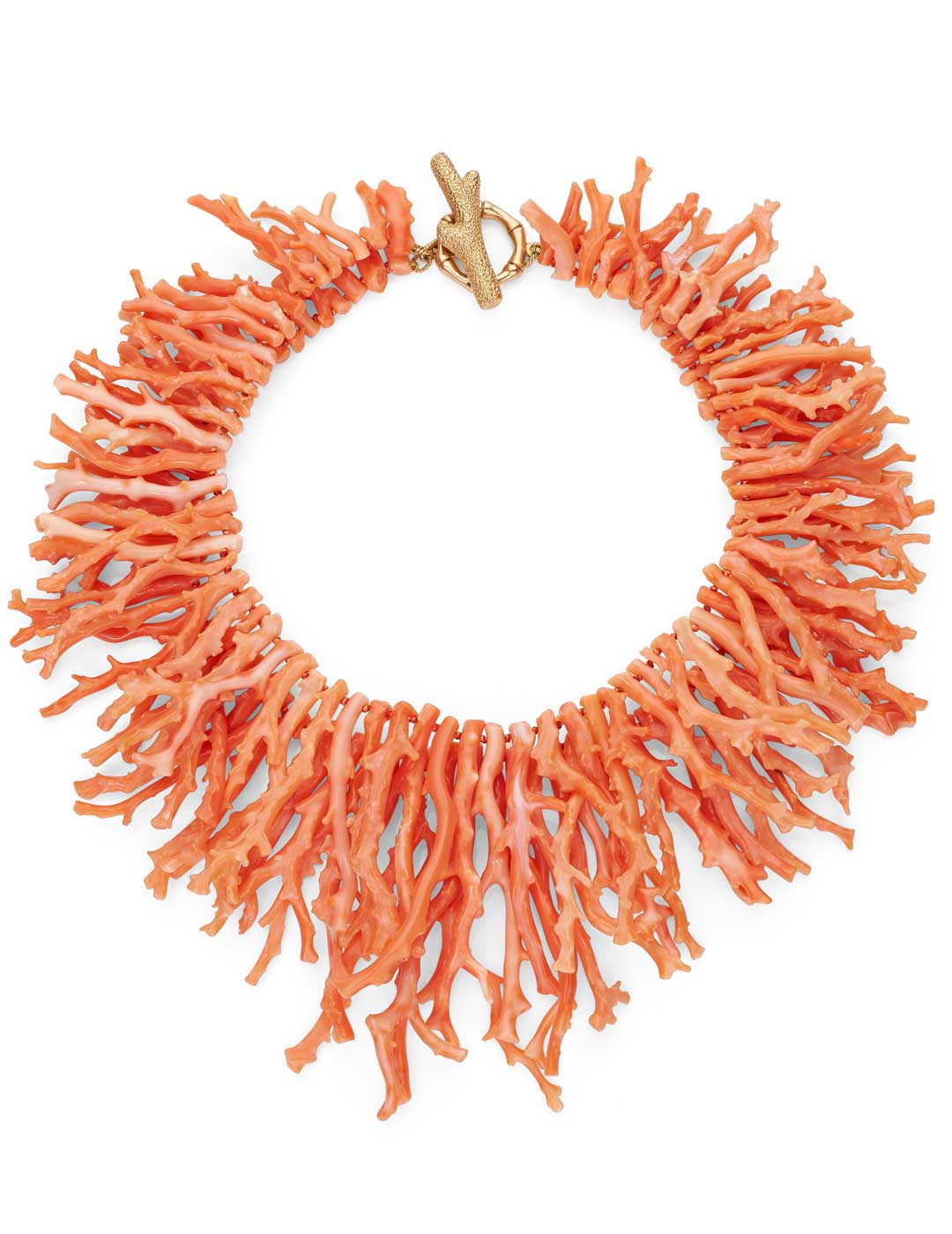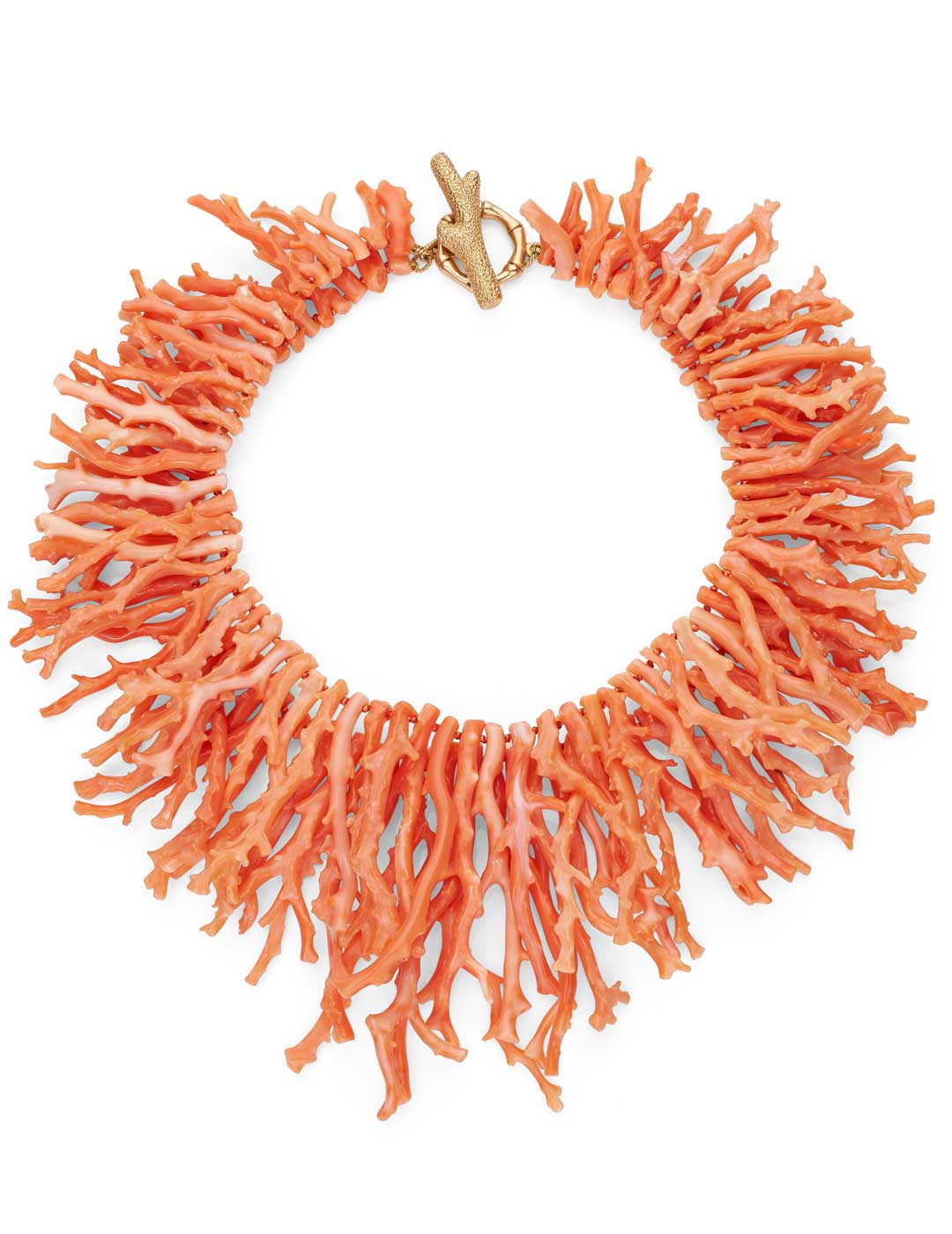 Coral Branch Necklace in Pink
Pink coral & 18k rose gold. Two strands of perfectly graduated beautiful salmon pink coral branches are slightly nested to create a dramatic collar effect. The chic necklace is finished with Mish's iconic 'Coral Branch' and 'Bamboo' ring and toggle closure in chic rose gold.
Necklace strand lengths approximately 41.91cm or 16.5″ and 44.5cm or 17.5″. Coral branches graduate in length from approximately 12mm to 98mm or 0.47″ to 3.86″.