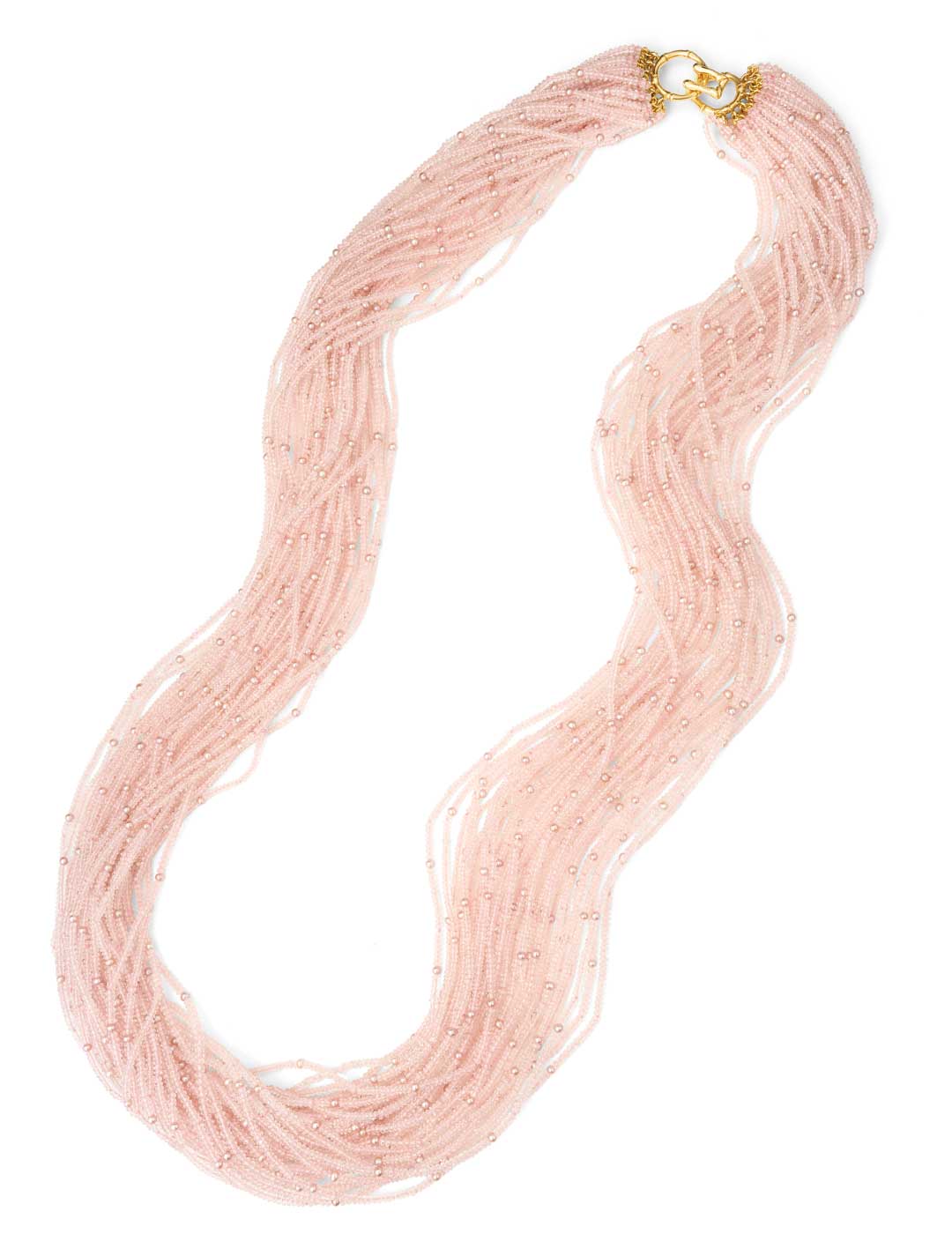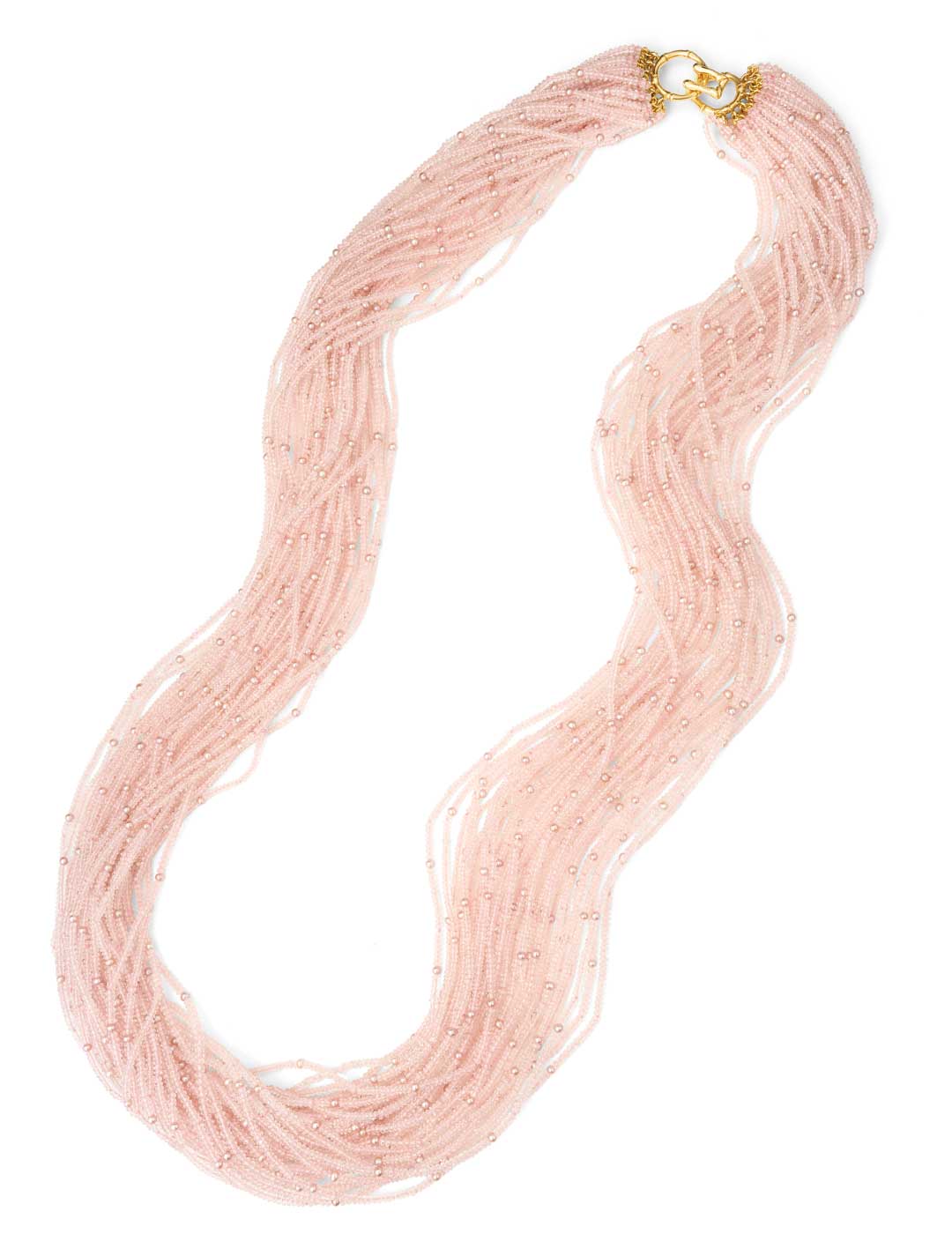 Constellation Necklace in Morganite
Pink morganite, pink freshwater cultured pearls and 18k yellow gold. A 35-strand double-length necklace of faceted pink morganite beads, scattered with round pink cultured pearls. This ethereal multi-strand 'waterfall' necklace in dreamy, soft pink can be worn long or wrapped twice around the neck as a torsade. The necklace is completed with Mish's iconic 'Jungle Bamboo' Hook & Eye closure.
Length approximately 92.71cm or 36.5″
Mish's Constellation Collection features necklaces and bracelets with multiple strands of brilliantly-colored stones complimented with a perfect scattering of pearls. Each piece is it's own vibrant galaxy of color, texture and sparkle.