Chinoiserie Brooch
White Topaz, diamond and cultured pearl mounted in 18k yellow gold. This whimsical and beautiful pagoda brooch in Chinoiserie style is one of Mish's most iconic pieces. The rectangular-cut white topaz is mounted in an 18k gold fretwork setting with princess-cut diamonds and adorned with briolette-shaped diamond drops suspended from the fanciful roof, further set with diamond pavé and crowned by a white cultured pearl capped finial. Hinged double-pronged pin closure. Bale may also be added to wear as a pendant necklace. Can also be executed in a variety of additional stones.
White Topaz 25mm x 18mm x 12mm with an approximate weight of 56.50 ct. Diamond weight approximately 2.46 ct
We are always delighted to hear from you.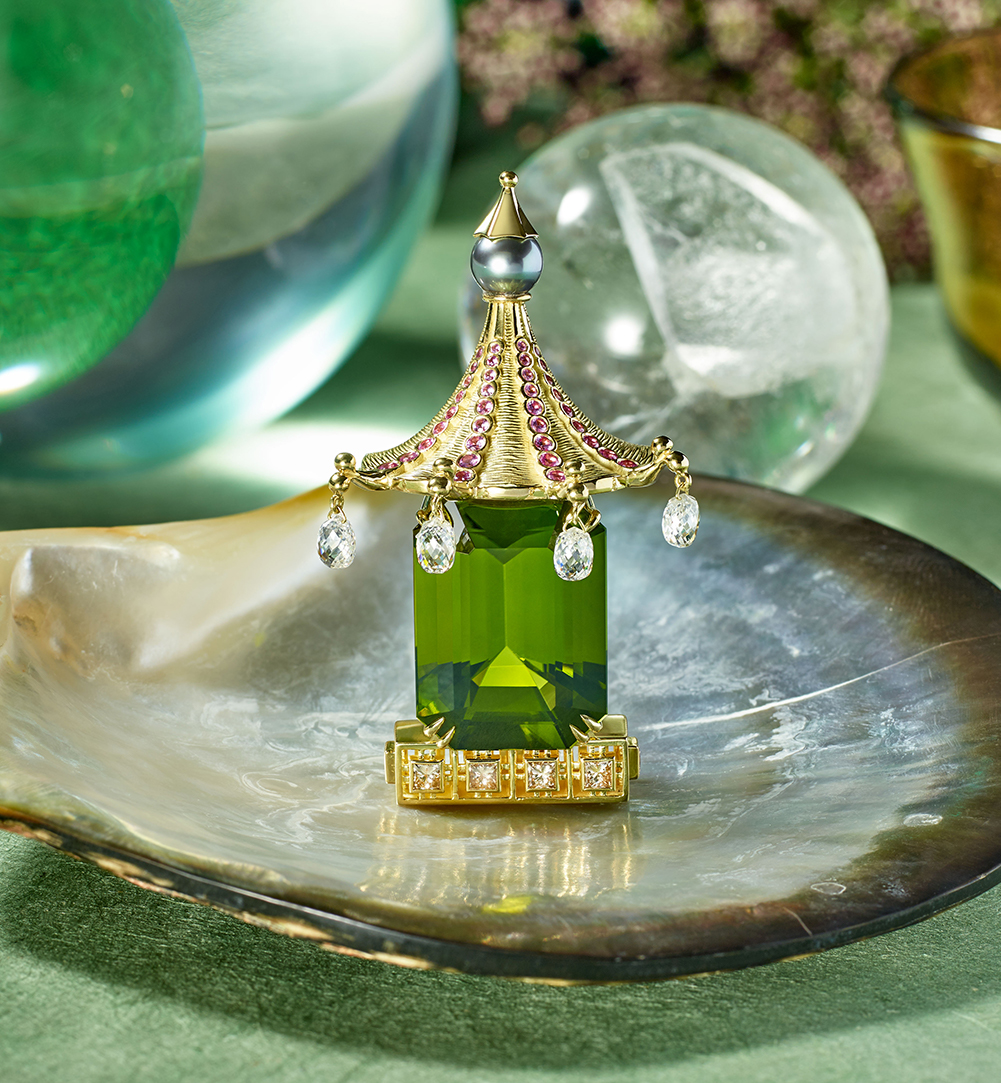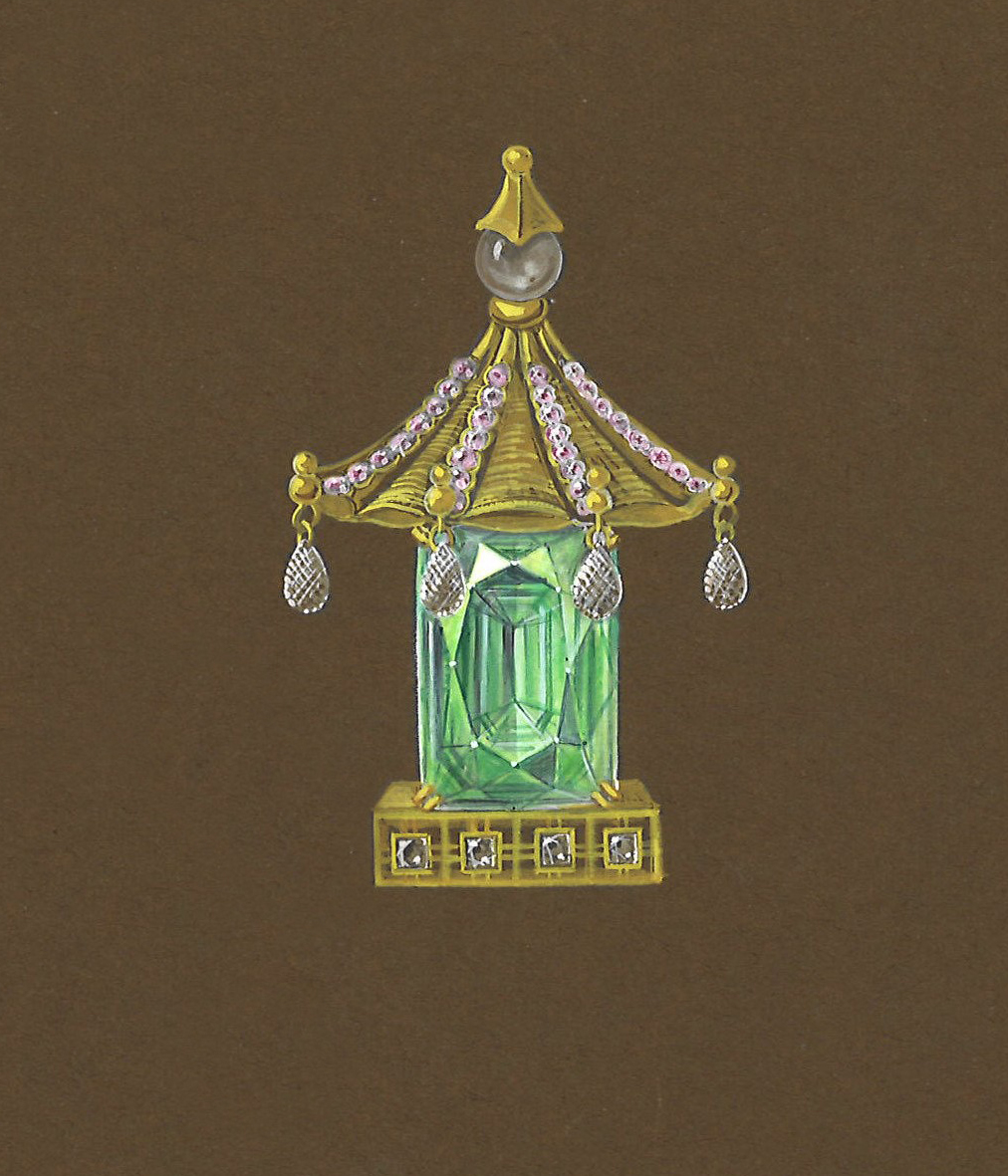 Mish's love of pagodas began as a student in London studying art history and visiting important English gardens. The wonderful 18th Century pagoda garden ornaments which Mish discovered in these gardens inspired him to create this collection. The Chinoiserie Pagoda Brooch has become one of his most iconic and loved pieces.