Cabana Turquoise Charm Bracelet
Turquoise, diamond & 18k yellow gold. This one-of-a-kind bracelet features fifteen stunning, hand-carved turquoise charms in two sizes of nautilus, scallop and conch shells, and starfish. They are set in gold and each is exquisitely highlighted in diamond pavé on a luxurious handmade 18k gold rope chain with Mish's signature toggle closure, and the reverse side features finely detailed sea life patterned gold grilles.
Approximate length 184mm or 7.25″.
We are always delighted to hear from you.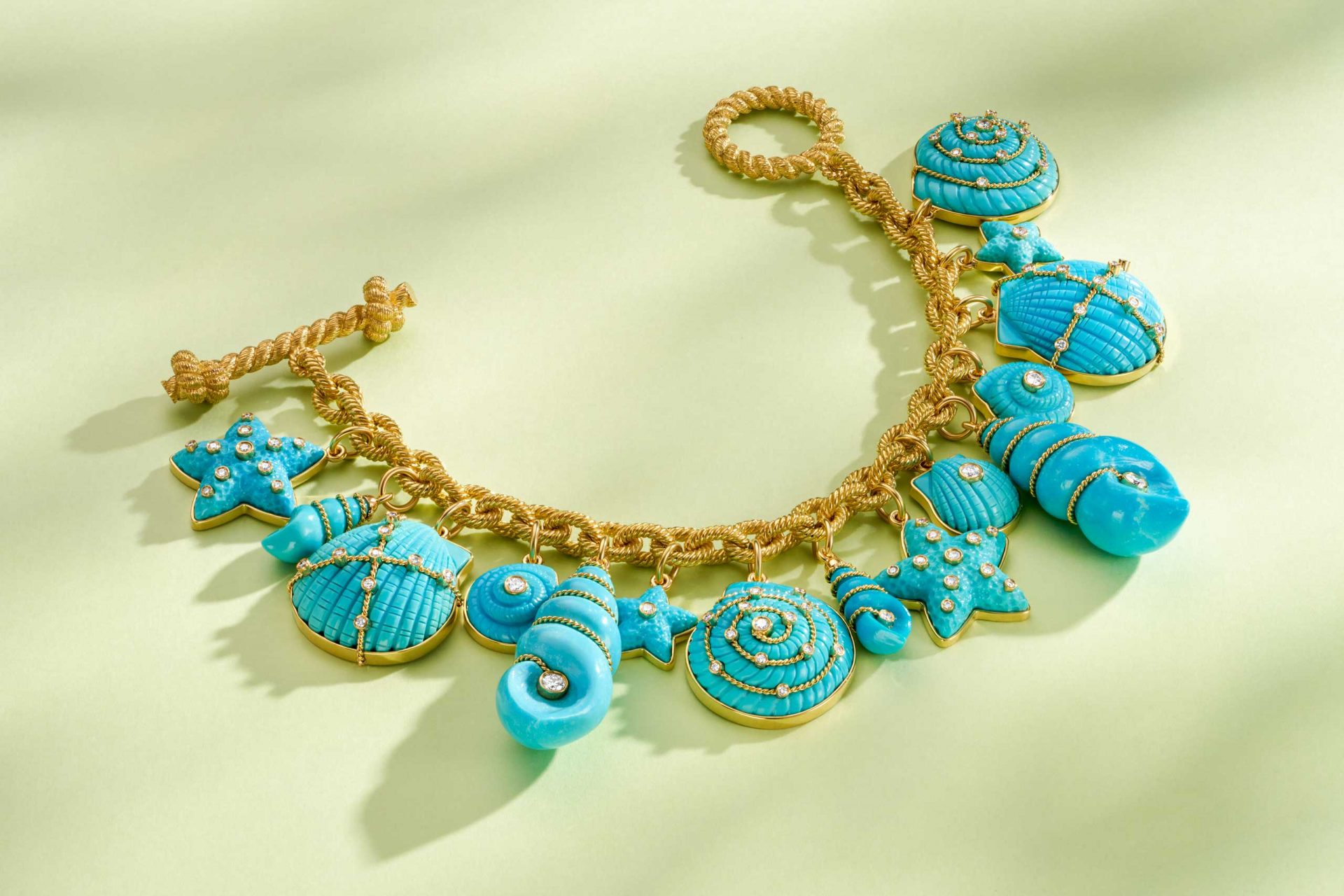 The Cabana Charm bracelet is created with the world's most exceptional and rare turquoise. In celebration of his move to Palm Beach, which is one of his longtime favorite destinations by the sea, Mish commissioned master craftsmen in Torre del Greco near Naples, Italy to carve his favorite shells and sea creatures into vibrant turquoise charms. He spent more than decade collecting the most coveted turquoise specimens, and today that quality of stones is almost impossible to find.