Bula Bracelet
18k yellow gold. Nine bold and substantial links each patterned with a whimsical and distinctive sea life motif. Featuring a wonderfully over-scaled sea urchin patterned ring & toggle closure.
Approximate total length 203mm or 8″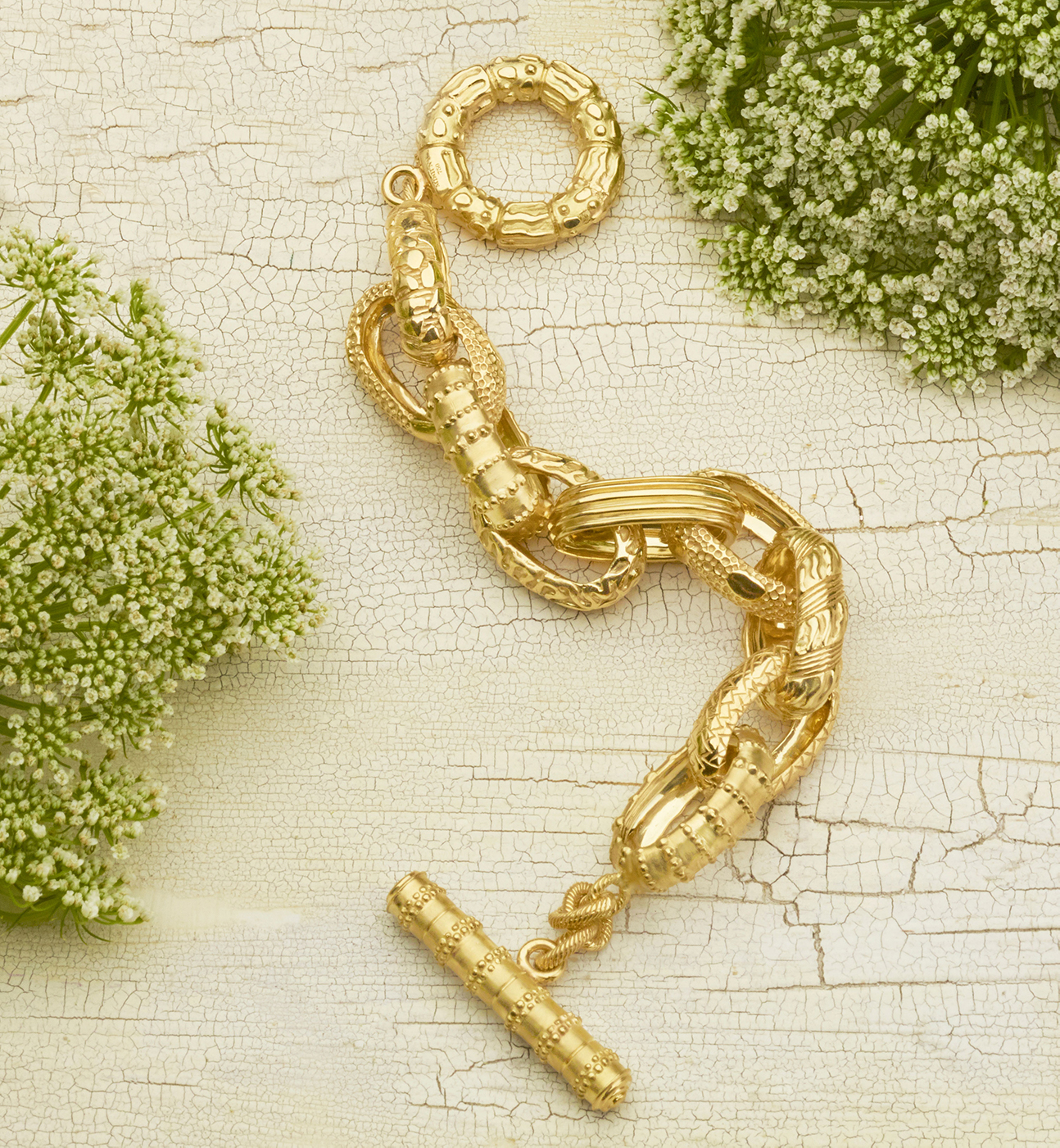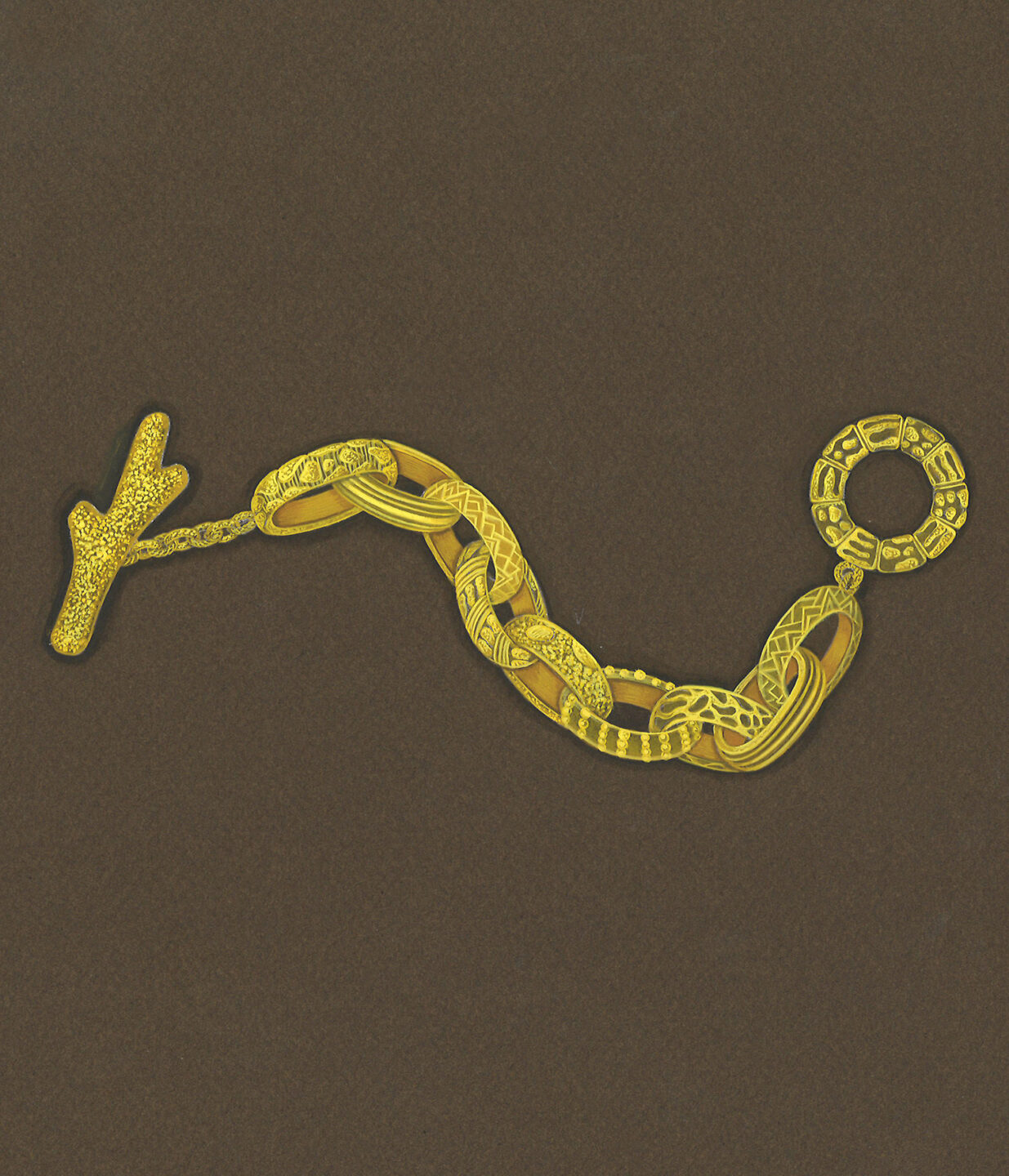 The Bula bracelet, inspired by Mish's travels to Fiji, shows his love for all of the special details of the natural world. 'Bula' in Fijian is a wonderful way of saying 'hello'!