Bond Bow Cuff
18k yellow gold and diamond. A bold cuff with three bands of undulating ribbon and twelve distinct knots all outlined on every edge with diamond pavé. Hinged door opening with hidden push closure. Satin finish with polished highlights.
Cuff height approximately 40mm or 1.57″. Interior Dimensions approximately 51mm x 52mm or 2″x 2.04″. Over 1,000 diamonds with a diamond weight approximately 4.74 ct.
We are always delighted to hear from you.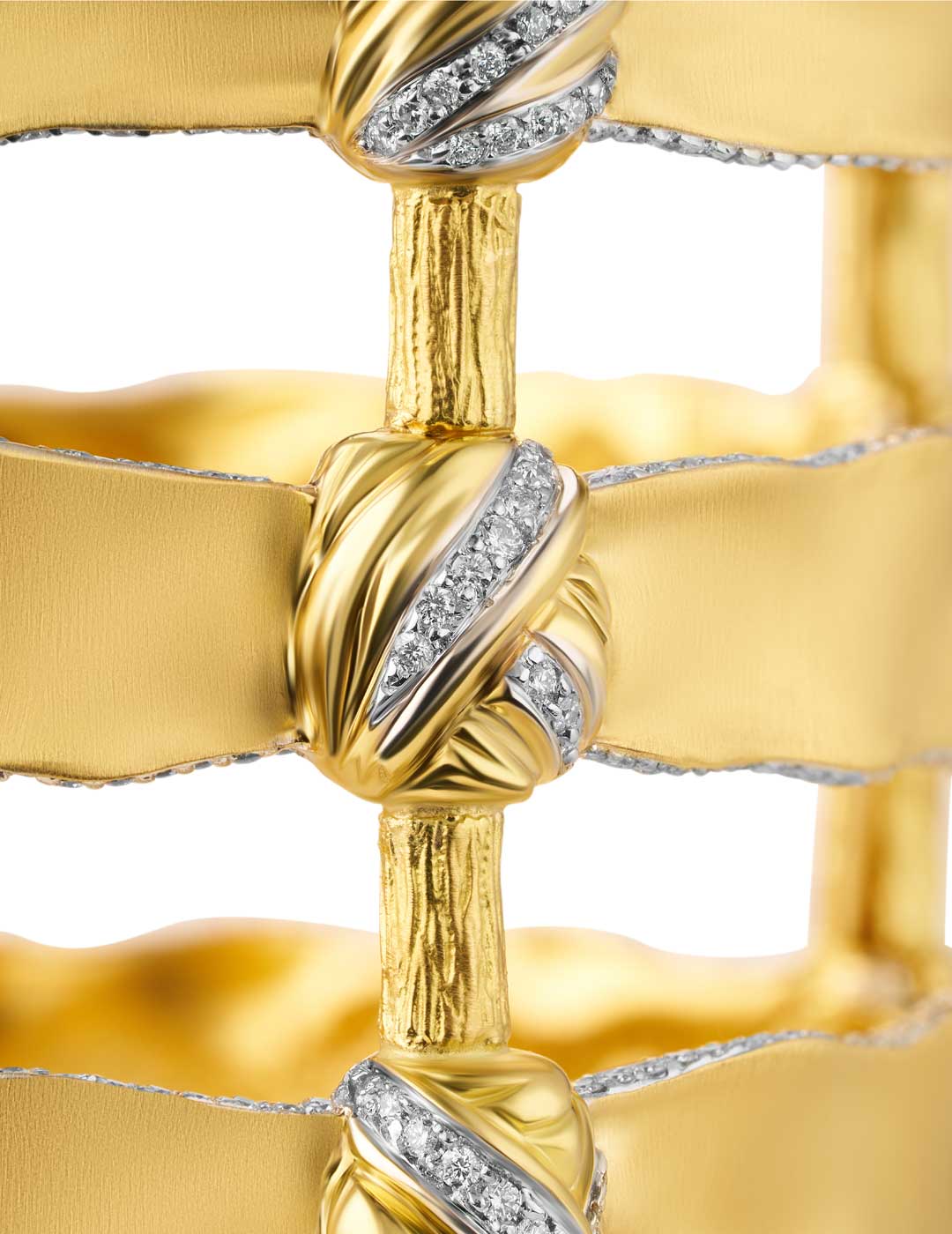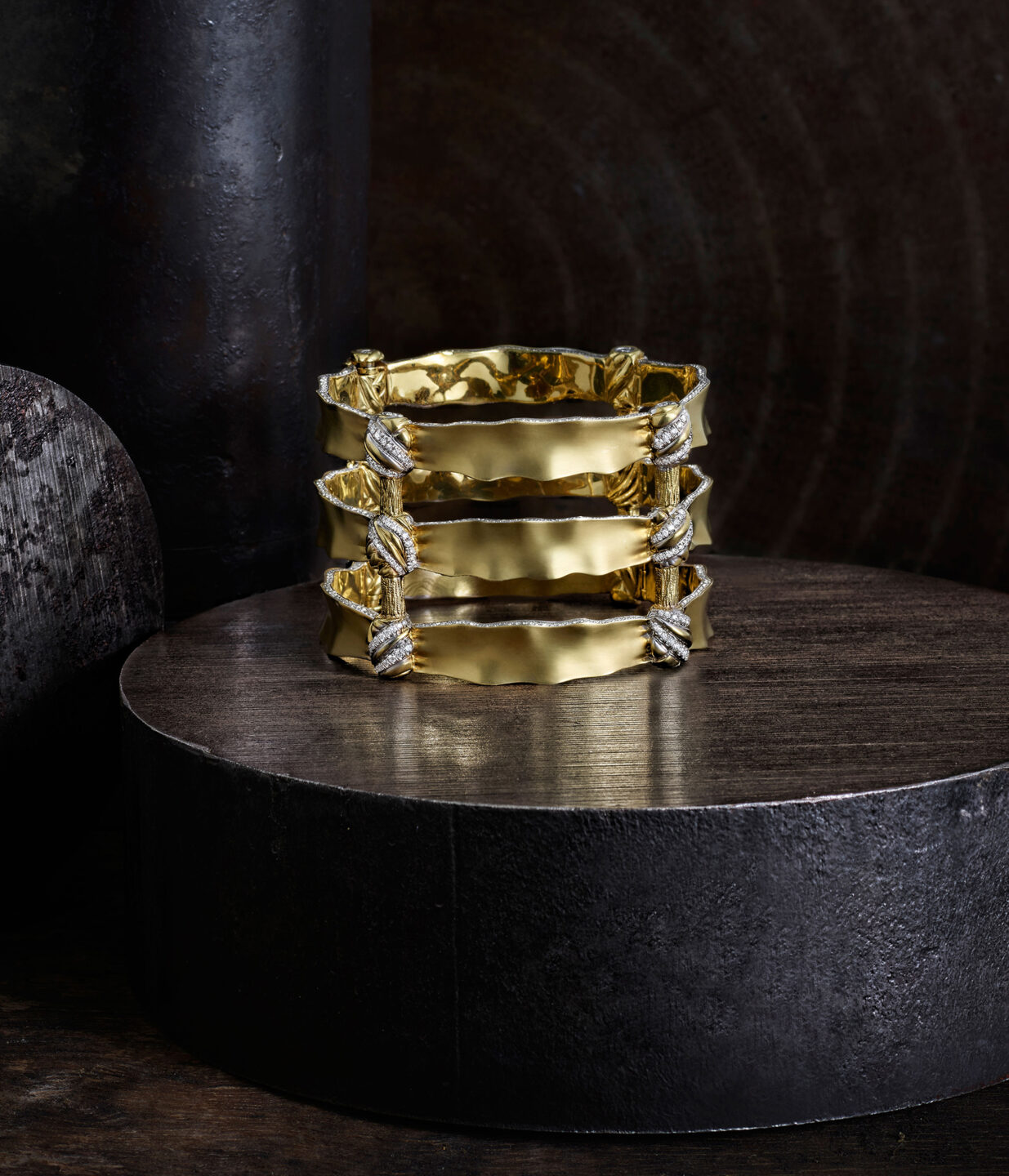 Inspired by the beautiful decoration of the Bond Street Studio, Mish's Bond Bow Collection features traditional details with a distinctive modern edge. The pavé work on the pieces in the collection is extraordinary and subtly catches the light in every direction you move.