Bond Bow Chain Link Necklace
18k yellow gold with diamond. A handmade chain necklace made of sixty-six beautiful links of undulating ribbon tied with fine knots. Necklace can be worn as one long chain or wrapped twice around the neck. Concealed snap closure link edged with diamond pavé with a safety clip. Satin finish with polished highlights.
Approximate length 99.06cm or 39″. Diamond weight approximately 0.17 ct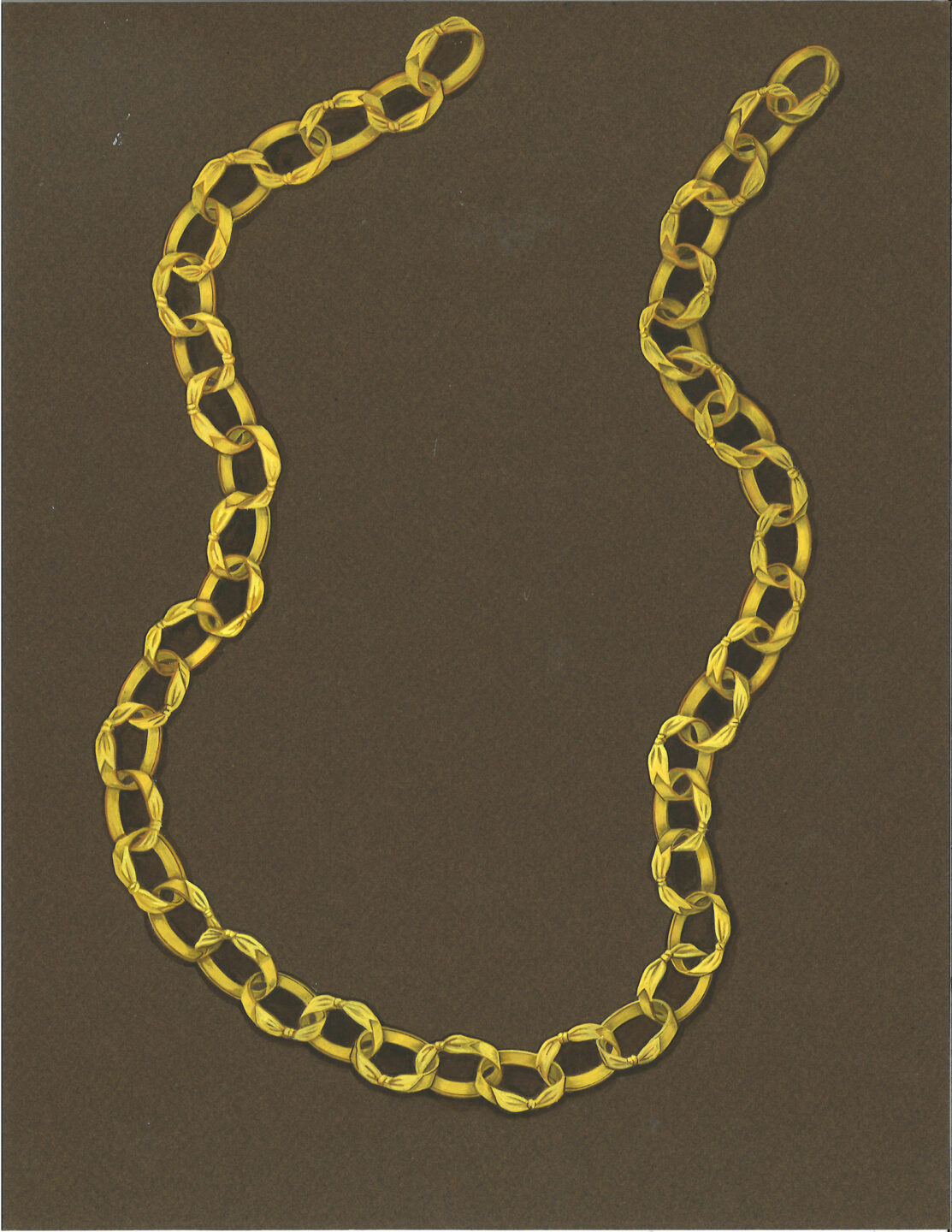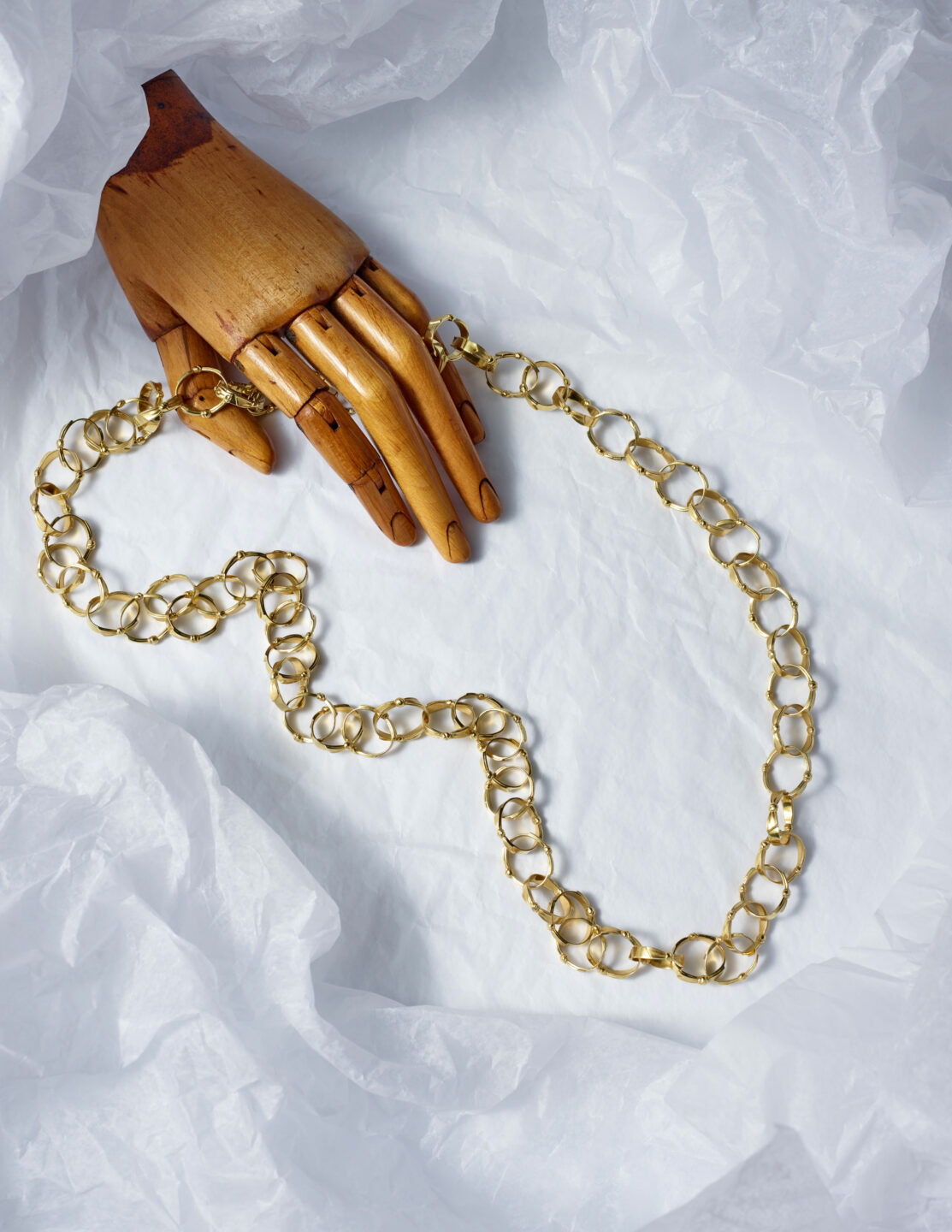 Inspired by the beautiful decoration of the Bond Street Studio, Mish's Bond Bow Collection features traditional details with a distinctive modern edge. This is Mish's whimsical take on a classic gold chain necklace.