Bark Cuff
18k yellow gold and diamond. A bold cuff beautifully textured with a stylized tree bark pattern. Hinged with a push closure bezel-set with a single round diamond. Elegantly finished with a high polish.
Interior dimensions approximately 57mm x 48mm or 2.24″ x 1.90″. Cuff height approximately 44.5mm or 1.75″. Diamond weight approximately 0.47 ct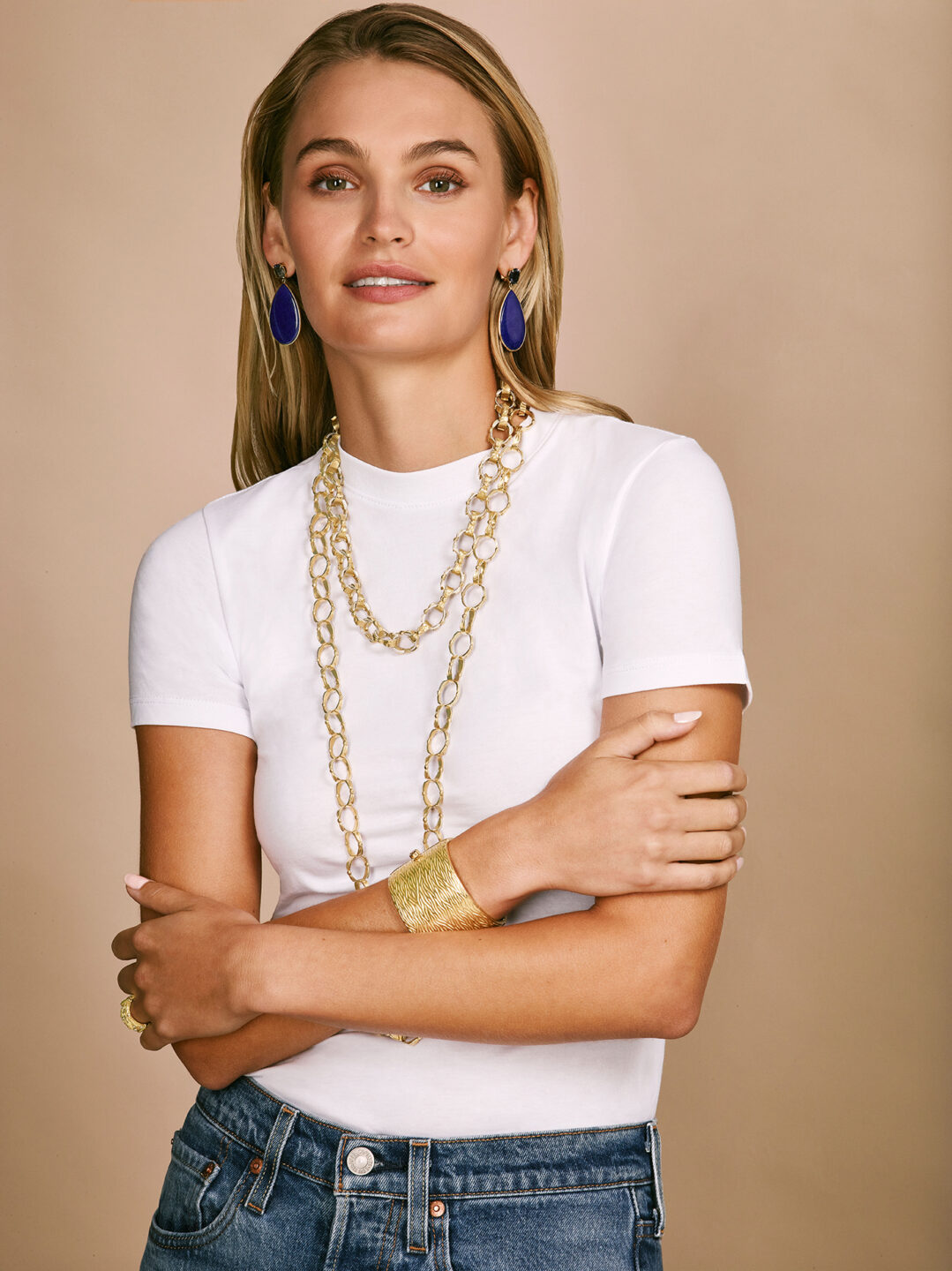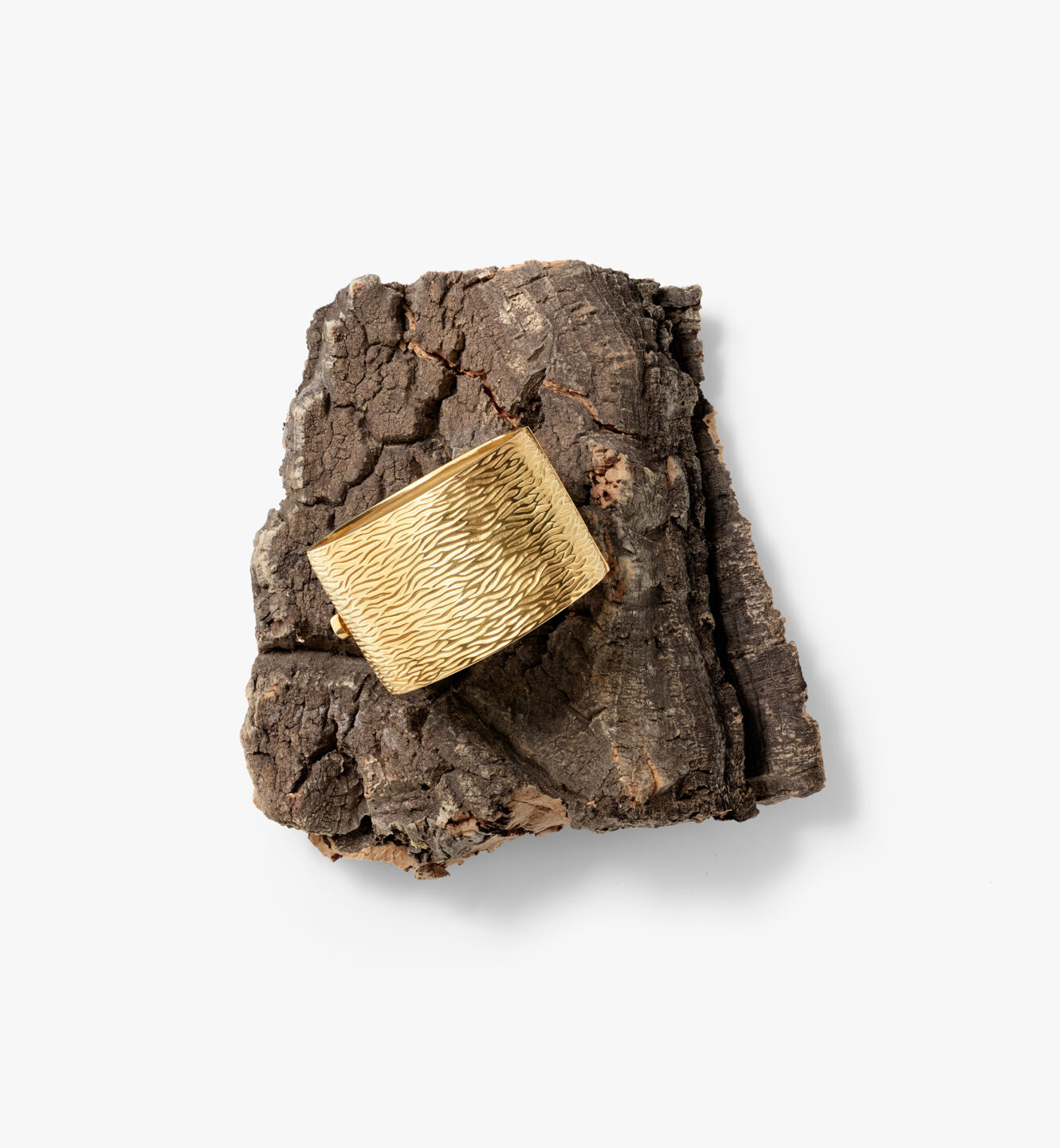 Mish designed the Wood Nymph Collection inspired by his fascination with tree bark gathered in his Millbrook woods. He finds great pleasure in searching for the most beautiful specimen to base his designs. Mish also continually explores surface and texture in his work. This bold and utterly wearable cuff is a perfect example.