Bamboo Gatelink Bracelet
18k yellow gold & diamond. This exquisitely chic bracelet is composed of beautifully detailed bamboo gold pieces set at each node section and branch end with diamond pavé . The hinged bracelet is tied together with handmade twisted rope details and fits elegantly on the wrist. The hidden clasp has a simple snap closure. Satin finish with polished highlights.
Length approximately 18.1cm or 7.125″ and width approximately 26.3mm or 1.03″.  Diamond weight approximately 1.60 ct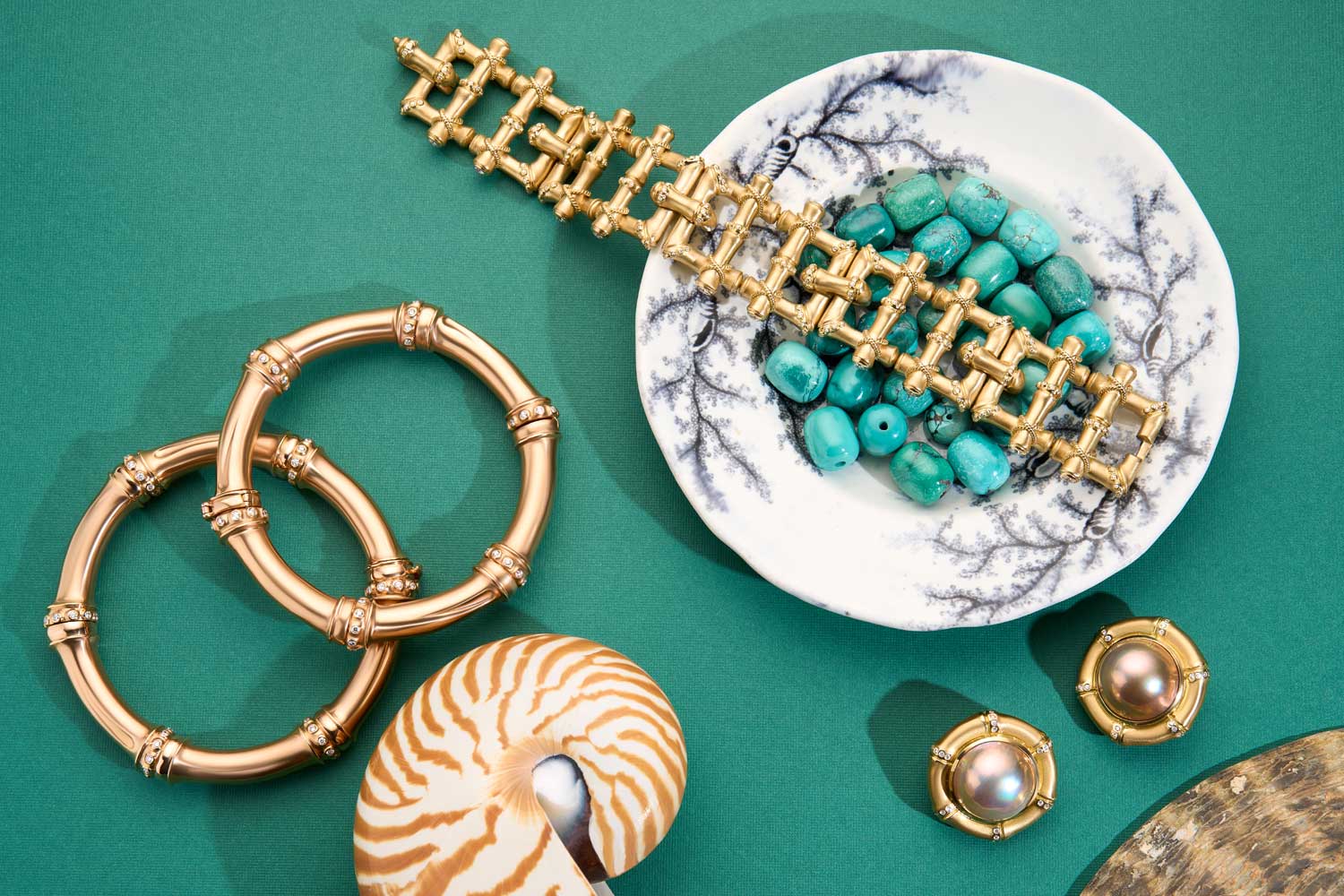 Mish's Bamboo designs are inspired by his love of tropical gardening. The Gatelink Bracelet is iconic, beautiful and classic.